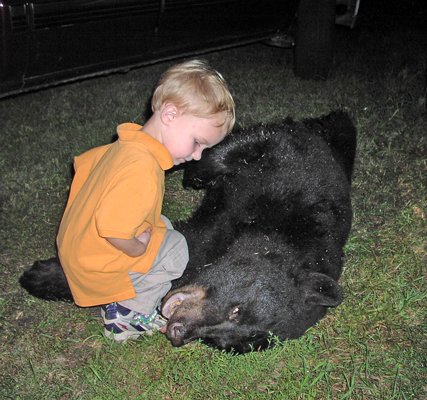 My son, Harrison, inspects a black bear I took in 2003, not far from the site of a recent encounter my kids had with another bear, which they wrote about.
Stories this photo appears in:

When I was a kid — way before the World Wrestling Foundation, E.T. or even Star Wars — the Saturday evening entertainment wasn't a night out at the movies, it was watching black bears gorge themselves on table scraps at the Newcomb dump.