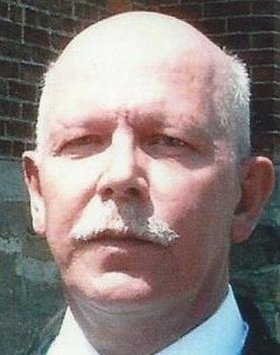 Bruce Henry Cox
November 30, 1951 - March 5, 2014
Bruce Henry Cox, 62, died Wednesday, March 5, 2014 at Leesburg Regional Medical Center in Leesburg, FL. He was born November 30, 1951 to William and Albertine Cox.
Bruce served as a deputy sheriff in Essex County for many years. He was a volunteer firefighter for the Moriah Fire Dept. He also worked security for International Paper until retirement. He was a talented musician who performed music for the movie Mineville and also had a cameo in the film & was a member of several bluegrass bands throughout the years. He was also a member of the Knights of Columbus (4th degree knight). Bruce enjoyed hunting, the outdoors, and playing music with (and for) friends and family.
He is survived by two daughters; Angela (Butch Mosier) Vickroy of Ticonderoga, Amanda (Scott) Nephew of Mineville; also survived by grandchildren Cody Vickroy, Alexandria and Sydney Mosier, Owen and Emmy Nephew. He is also survived by his sisters Beverly (Frank) Wade of Oneonta, Barbara (Russell) Denton of Lewis; his brothers Robert (Donna) Cox of Connecticut, William (Barbara) Cox of Keeseville, David (Cyndi) Cox of Ohio. He also left behind his dear friend Nappy Marcotte, as well as many other family members and friends.