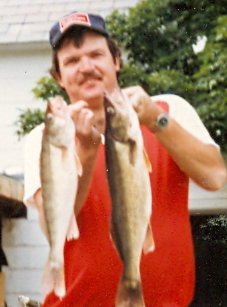 Jon Michael Thompson
Ticonderoga
April 25, 1951 - February 13, 2014
Ticonderoga. Jon Michael Thompson, 62, of Ticonderoga, passed away on Thursday, February 13, 2014, at his residence.
Born, April 25, 1951, in Oklahoma City, Oklahoma, he was the son of the late John R. and Irene Jewel (Silvey) Thompson.
Mike has been a resident of Ticonderoga for many years and was a 1969 graduate of Ticonderoga High School. He was also a graduate of North Country Community College.
He was employed as a Clerk for the New York State Department of Corrections for 20 years, prior to his retirement in 2009.
Mike was a member of the Benevolent and Protective Order of Elks # 1494 of Ticonderoga, having served as Recording Secretary for 20 years, and two terms as Exalted Ruler. He was also a Third Degree Member of the Knights of Columbus of Ticonderoga.
He played an active roll in his daughters' sporting events, including president of the Ticonderoga Girls Youth Softball League and scorekeeper for their High School Basketball and Softball teams.
Mike was a devoted father and will be truly missed.
Survivors include his wife, Donna M. (LaBounty) Thompson; his two daughters, Kristina Marie Straut of Mulvane, Kansas and Julie Marie Thompson of Ticonderoga; and his two granddaughters, Marianna I. Straut and Lilith R. Straut.
Relatives and friends may call Thursday, February 20, 2014 from 5 - 6:30 p.m. at the Wilcox & Regan Funeral Home, 11 Algonkin St., Ticonderoga. A Memorial Service will follow at 6:30 p.m., Thursday evening at the Funeral Home. The Rev. Mr. Elliott A. Shaw will officiate.