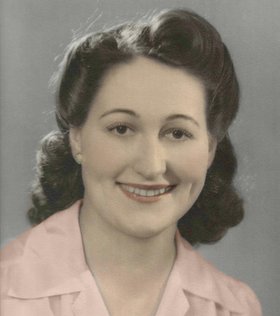 Mildred McLean
Gansevoort
September 17, 1920 - January 23, 2012
Mildred (Howard) McLean, 91, of Gansevoort, NY, passed away after a long illness at the Stanton Nursing Home in Glens Falls on Jan. 23, 2012.
Mildred was born and raised in Jay; she was the daughter of the late William and Nellie (Wood) Howard. Their farm was the property currently known as "Howard Heights." After her mother's death in 1941, she moved with her father to Lake Placid, living with and caring for him until his death in 1957.
Mildred worked for Bell Telephone in Lake Placid as a switchboard operator for 17 years. She transferred her service to Glens Falls in 1967, retiring with a total of 31 years of service.
She met William McLean in Glens Falls in 1967. While they had never met, they discovered they had lived within 25 miles of each other all their lives. She and Bill were married in November of 1968. Bill died in 1993 after almost 25 years together.
Services were scheduled for Saturday, Jan. 28, at the Carleton Funeral Home in Hudson Falls. Calling hours started at 10 a.m., with the service at 11.
Additionally, a memorial service will take place at the Whiteface United Methodist Church in Wilmington in the spring, the date as yet undetermined. Interment in the Jay Cemetery will follow immediately afterward.