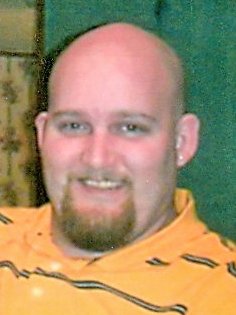 William Roy Pullar
Ticonderoga
September 18, 1981 - January 18, 2012
William Roy "Bubba" Pullar, 30, of Ticonderoga, formerly of New Windsor, N.Y., was welcomed into God's arms on Wednesday, Jan. 18, 2012, surrounded by his family and friends after a short but courageous battle with cancer.
He was born Sept. 18, 1981, in Newburgh, the son of Edward T. and Carol-Ann (Cables) Pullar of Ticonderoga.
Bubba was known as the "Gentle Giant" by all who knew him.  He worked at Advance Auto until he became ill. 
He was an avid bowler and belonged to the National League.  In 2008, he fulfilled his goal of rolling a 300 game. 
He was a member of the Benevolent & Protective Order of Elks # 1494 of Ticonderoga.
His is predeceased by his paternal grandparents, Thomas and Elizabeth (Hannigan) Pullar, and his maternal grandparents, Roy and Lena (Galiano) Cables.
He is survived by his parents; as well as a brother, David Pullar of New Windsor; and two sisters, Jennifer (Pullar) Fekishazy and Christopher Fekishazy of Wallkill, and Michelle (Pullar) McCoy and his special brother-in-law, Christopher McCoy of Ticonderoga; a very special aunt and Godmother, Geraldine (Cables) Morgan of Clintondale; and Godfathers Robert Williams of Newburgh and Shawn McGrath of New Windsor.  He is also survived by his nephews and nieces, Edward and Joseph Pullar of New Windsor, Christen and Michael Fekishazy of Wallkill, and Anthony "Scooter," Angelena "Lena" and Dominic "Bubba Jr." McCoy of Ticonderoga; two very dear friends, Mickey Fuller and Peanut (L.S.) Taylor, both of Ticonderoga; as well as many aunts, uncles, cousins and friends.
Friends and family called Wednesday, Jan. 25, 2012, from 5 - 7 p.m. at the Wilcox & Regan Funeral Home, 11 Algonkin St., Ticonderoga.  A Catholic Prayer Service was offered during the visitation hours.  The Benevolent & Protective Order of Elks # 1494 conducted ritualistic services at 6:45 p.m. Wednesday evening at the funeral home.
At a later date, a memorial eervice will take place in New Windsor.