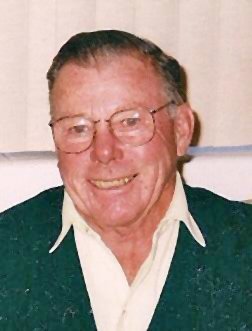 Frank R. Fowler
Green Valley, AZ
January 1, 1929 - January 14, 2012
Frank R. Fowler, 83 of Green Valley AZ, and Ticonderoga passed away in Green Valley on Jan. 14, 2012, after a short illness.
He was born Jan. 1, 1929, and lived most of his early life in Irvington, NY, where he continued to reside and raise his oldest children. He later moved to Hague, where he lived on Lake George until selling his house in 2002 and moving to Ticonderoga. In 1989 he, and his wife Ann, purchased a house in Green Valley, AZ, where they resided during the winter months.
Frank graduated from Irvington High School and the University of Pennsylvania. After graduation, he was commissioned as an officer and pilot in the Marine Corps where he served as a flight instructor during the Korean War. He was proud of his Marine Corps service which was evident to those who saw his ramrod straight posture even after all these years. After discharge he pursued his love of aviation with American Airlines, eventually attaining status as one of the most senior DC-10 captains in the company. He retired in 1987.
Retirement allowed him to pursue his other interests, mainly golf. He was a member of both the Ticonderoga Country Club and Canoa Ranch Golf Club and played regularly until the onset of his illness. He was also an avid reader and restored several antiques as projects including an Old Town canvas covered boat. He was a member of Ticonderoga Elks Club and an associate member of the Green Valley lodge. He was also a member of the Grey Eagles organization of retired American Airlines pilots and a proud lifetime member of the Marine Corps League. He was enormously proud of his service as a Marine and, most important to him of all, his family. He was a kind, generous and thoughtful man who was always there to help his many friends in any way he could.
Frank was pre-deceased by his parents, Reynolds and Milreal Fowler.
He is survived by his wife, Ann S. Fowler; his sister Jacqueline Ambra; his children Diane Fowler, Jacqueline Byers (Rob), Joan Thomas (Bill) and Frank Fowler II (Jane); his stepson Roger Wickes (Carolyn); 10 grandchildren and three great-grandchildren.
A memorial service to remember Frank and celebrate his life will be held in Green Valley at the Canoa Ranch Grille on the Green. A similar service will be held this spring in Ticonderoga.
In lieu of flowers, the family suggests that contributions be made to either: Carondelet Hospice, 630 N. Alvernon Way, Ste. 361, Tucson AZ 85711-1843; or to the Marine Corps Toys for Tots Foundation, Gift Processing Administrator, 18251 Quantico Gateway Dr., Triangle, VA 22172 .