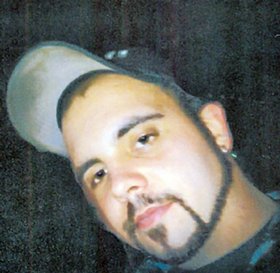 Ryan Haywood Quigley
Ticonderoga, N.Y.
August 10, 1988 - December 30, 2011
Ryan Haywood Quigley, 23, of Ticonderoga, passed away suddenly on Friday, Dec. 30, 2011, as a result of an automobile accident.
Born in Ticonderoga, Aug. 10, 1988, he was the son of Susan M. Hayes and Richard H. Quigley, Jr., both of Ticonderoga.
While in high school, Ryan was a member of the Ticonderoga High School football team before spinal surgery made him physically unable to continue playing.
He was a past member of the Ticonderoga Jr. Firefighters.
Ryan was very mechanically minded with interests in auto mechanics, body work and recreational vehicles of all types. He was employed by Treadway Sports of Ticonderoga.
He loved mudding with his trucks, and spent countless hours four-wheeling on ATVs and snowmobiling through the trails in the Adirondacks.
Ryan loved all animals.
His sense of humor was known to all who knew him, especially his friends whom he loved dearly.
He was pre-deceased by his maternal grandparents, Thomas and Emmetta Hayes, and his paternal grandmother, Doreen M. Quigley.
Survivors include his mother, Susan M. Hayes of Ticonderoga; his father, Richard H. Quigley, Jr. of Ticonderoga; his paternal grandfather, Richard H. Quigley, Sr. of Ticonderoga; and two sisters, Cyley Quigley and Cortney Quigley and one brother, Riley Quigley, all of Ticonderoga. He is also survived by many aunts, uncles, and cousins.
Relatives and friends called Monday, Jan. 2, 2012, from 4 - 6 p.m. at the Wilcox & Regan Funeral Home, 11 Algonkin St., Ticonderoga.
A funeral service took place at 6 p.m., Monday evening, following the calling hours. The Rev. Kevin D. McEwan, pastor of St. Mary's Catholic Church of Ticonderoga, officiated.
The Rite of Committal will take place at a later date at the Valley View Cemetery of Ticonderoga.
Donations in Ryan's memory may be made to a charity of one's choice.