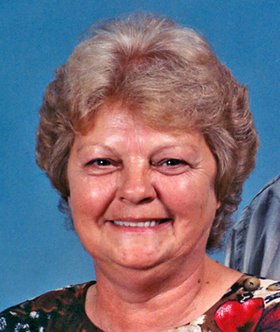 Mary Louise Connors
Ticonderoga
October 15, 1937 - January 27, 2012
Mary Louise Connors, 72, of Ticonderoga, passed away on Friday, Jan. 27, 2012, surrounded by her loving family.
Born in Ticonderoga Oct. 15, 1939, she was the daughter of the late Theodore and Ruth (Woodard) Fleury.
Mary was a lifelong resident of Ticonderoga.  She was employed by the Press of America in Ticonderoga for many years.  She was also employed by various  local restaurants in Ticonderoga throughout the years.
She was pre-deceased by one son, Richard Connors, Jr.
Survivors include her husband of 48 years, Richard E. Connors; three children, Douglas E. Connors and his wife, Pamela of Hague, Deborah M. Duntley and her husband, James of North Hudson, and Kelly M. Hackett and her husband, James of Middletown, Ohio and her daughter-in-law Jodi Connors of Ticonderoga; three brothers, Thomas Fleury and his wife, Ann of Ticonderoga, Ernest Fleury and his wife, Bonnie of Ticonderoga, and John Fleury and his wife, Lisa of Crown Point; and two sisters, Judy Keller and her husband, Edward of Ticonderoga, and Ruth Fuller and her husband, Donald of Ticonderoga.  She is also survived by 10 grandchildren, 12 great-grandchildren, many nieces and nephews, and many devoted friends.
Relatives and friends called Friday, Feb. 3, 2012, from 2 - 4 p.m. at the Wilcox & Regan Funeral Home, 11 Algonkin St., Ticonderoga.
A Memorial Service followed at 4 p.m. on Friday at the funeral home.  The Rev. Mr. Elliott A. Shaw  officiated.
Donations in Mrs. Connors' memory may be made to St. Mary's School, 64 Amherst Avenue, Ticonderoga, NY 12883.