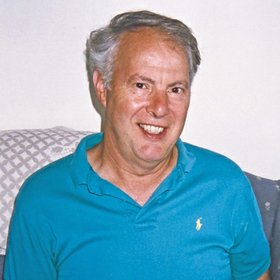 James Wallace Dayton
Ticonderoga
July 26, 1938 - September 19, 2011
Sept. 19, 2011
It is with great sadness that the family of James W. Dayton of Ticonderoga announces his passing Sept. 19, 2011.
Born July 26, 1938, in Vassar, Mich., the son of Merwin Dayton and Arlene (Warner) Dayton, he is lovingly remembered by his wife of nearly 50 years, Colleen (Grimes) Dayton, his son, Jamie Dayton and wife M'Lissa, his daughter, Lynne Dayton, grandchildren, Christopher Dayton, Jeremy, Jay and Janessa Boswell, his sister, Katherine Staley and husband Dale, three nieces, two nephews, and his brother, William Dayton (deceased).
Jim graduated from Vassar High School in 1956. He joined the U.S. Air Force in 1958, stationed in Plattsburgh, where he trained as an Electronics Engineer. He lived and worked throughout New England as a construction electrician for 38 years, before retiring in 2000 to Ticonderoga. He was known for his strong work ethic, commitment to excellence and positive outlook on life. He enjoyed spending time on Lake Champlain, woodworking, road trips, lending a helping hand to others, and a love of all things chocolate.
The family also wishes to acknowledge his numerous dear friends, including the Blood family of Putnam Station, Peter and Nancy Watts of Corinth, Ron Baldwin of Syracuse, John and Chris Wojciechowski of Massachusetts, the Warters family of Connecticut and life-long friends, John and Dorothy Schlicht, Lynn Fitzpatrick (deceased) and LeAnn Fitzpatrick, all of Michigan.
A celebration of Jim's life was on Sept. 24 at Silver Bay Resort. Donations may be made to the Vermont Respite House, Williston, Vt.