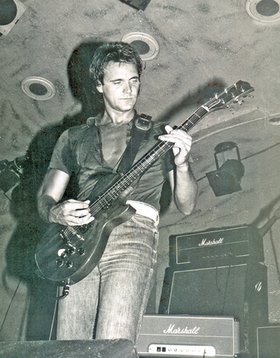 Melvyn Kevin Gilbo
Ticonderoga
March 13, 1953 - October 7, 2011
March 13, 1953-Oct. 7, 2011
TICONDEROGA — Melvyn "Mel" Kevin Gilbo, 58, of New York City and formerly of Ticonderoga, passed away unexpectedly on Friday, Oct. 7, 2011, at Beth Israel Medical Center in New York City.  
Mel was born in Ticonderoga on March 13, 1953 to John O. and Norma J. (Curtis) Gilbo, Jr.
Mel attended Ticonderoga High School where he was an all around sportsman as well as a star quarterback wearing # 10.
Mel lived his life to the fullest doing the things he loved most which were cooking and playing his guitar.
Mel is survived by his parents; as well as his brother John O. Gilbo III of San Clemente, Calif.; his sister, Vanessa A. Granger and her husband, Harlan of Putnam Station; and his sister, Vikki L. Ohnemus and her husband, William of Cypress, Calif.; as well as six nieces and one nephew, and two great-nieces and two great-nephews.  Mel is also survived by his girlfriend and love, Marcie Rosmarin, and his best friend, Tom Brockrath.
There will be no public calling hours.  A memorial service was held on Oct. 11, 2011, for the immediate family.
Arrangements are under the direction of the Wilcox & Regan Funeral Home of Ticonderoga.