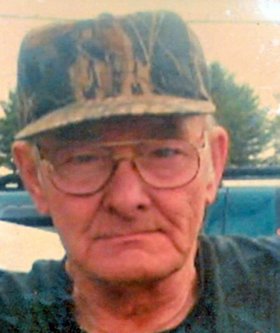 Harry James Gould, Sr.
Ticonderoga
March 25, 1940 - October 14, 2011
March 25, 1940-Oct. 14, 2011
TICONDEROGA — Harry James Gould, Sr., 71, of Ticonderoga, passed away on Friday, Oct. 14, 2011, at his residence, surrounded by his loving family.
Born in Poultney, Vt., March 25, 1940, he was the son of the late Earl and Mary (Peppler) Gould.
Mr. Gould was a resident of Ticonderoga for most of his life.  He was employed as an independent logger for many years.  He also cut fire wood for Roger's Rock Campsite.
He was pre-deceased by two sons, Lawrence L. (Lornie) Gould and Richard R. (Ricky) Gould.
He is survived by five children, Ann West of Ticonderoga, Carol Mydlarz of Crown Point, Nancy Barber of Virginia, Harry Gould, Jr. of Ticonderoga, and Helen Thompson of Crown Point.  In addition to his children, Harry was the father figure to Roger LaRock, Becky Sawyer, and Steven Clark, who also survive him.  He is also survived by many grandchildren, nine great-grandchildren, and many nieces and nephews.
Relatives and friends called Monday, Oct. 17, from 10 to 11 a.m. at the Wilcox & Regan Funeral Home, 11 Algonkin St., Ticonderoga.
A funeral services followed at 11 a.m. on Monday at the funeral home.
Interment followed at the family plot of the Valley View Cemetery of Ticonderoga.