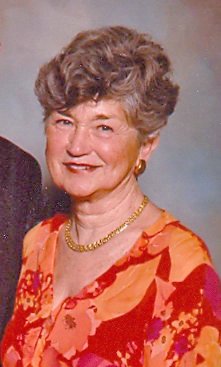 Eleanor Ford Smith
Putnam Station
June 30, 1930 - October 16, 2011
June 10, 1930-Oct. 16, 2011
PUTNAM STATION — Eleanor Ford Smith, 81, of Putnam Station, passed away on Sunday, Oct. 16, 201,1 at her home.
Born on June 10, 1930, in Philadelphia, she was the daughter of Richard E. and Katherine (Seed) Ford.
Eleanor was married to William H. Smith for 61 years.  They retired to Putnam Station in 1977.  They are known for their hospitality and generosity.  Bill and Eleanor have entertained many guests in their home. 
Eleanor loved her gardens, Champlain chocolates, and especially friends and family.  She was adored by her husband, family and friends alike and will be truly missed by those who loved her.
Eleanor is survived by her husband, William H. Smith; and their three daughters, Noel Mack and her husband, James of Hague, Joanne Quici and her husband, Michael of Ambler, Pa., and Ellie Berube and her husband, Jesse of Putnam Station; her seven grandchildren, Lauren Mack, Andrew Mack, Peter Mack, Jacqueline Quici Botto and husband, Chris, Jesse Berube, Lee Berube and Jay Berube.  She also leaves behind two brothers, Richard E. Ford and his wife, June, and William A. Ford and his wife, Sue.
A funeral Mass will be celebrated on Saturday, Oct. 22, 2011, at 11 a.m. at St. Mary's Catholic Church of Ticonderoga.  The Rev. Kevin D. McEwan, pastor, will officiate.
Arrangements are under the direction of the Wilcox & Regan Funeral Home of Ticonderoga.
Donations in Eleanor's memory may by made to St. Mary's School, 64 Amherst Avenue, Ticonderoga 12883.