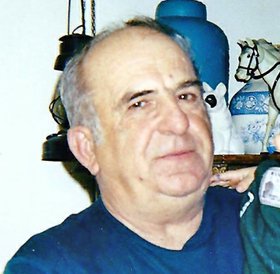 John T. Rafferty
Crown Point
June 11, 1939 - November 2, 2011
John (Jack) T. Rafferty, 72 of Crown Point passed away Nov. 2, 2011, at his home after a courageous battle with cancer.
Jack was born in Ticonderoga on June 11, 1939, the son of Lewis and Elizabeth (Thatcher) Rafferty.
Jack served in the Marines, then went to work at Ticonderoga International Co. where he would retire in 1999 to spend more time with his family. He loved spending time with his family, friends and most importantly his three grandchildren, Chance, Swade and Cole Potter whom meant the world to him.
Jack is survived by his wife of 51 years, Jacqueline (Cole) Rafferty and their two children, Clay Rafferty and his wife Jennifer of Crown Point and Torri Potter, her husband Marc and their three children of Crown Point, along with his faithful companion "Bosco;" also his sisters, Sandy Geiser, "Dee" Devere (Jack) Bofinger, Sharon (John) Graves, and Bonnie (Jim) Bennett, his brother Bill (Aileen) Rafferty and several nieces and nephews.
He is predeceased by Blanch Yaw (Ken), Walt Rafferty (JoAnn) and Glen Rafferty (Margaret).
At Jack's request there will be no services. Burial will be at the convenience of the family in the White Church Cemetery.
In lieu of flowers donations may be made in his memory to the American Cancer Society. Arrangements are with the Harland Funeral Home in Port Henry.