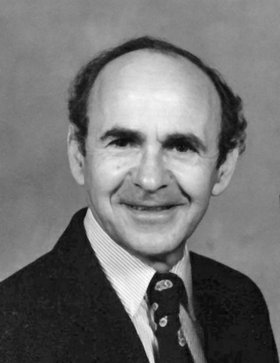 Theodore Joseph Reale
Ticonderoga
April 26, 1931 - November 5, 2011
April 26, 1931-Nov. 5, 2011
TICONDEROGA — Theodore Joseph "Ted" Reale, 80, of Ticonderoga, passed away Saturday, Nov. 5, 2011, at his residence.
He was born April 26, 1931, in Middletown and grew up in Ticonderoga. He was the son of the late Antonio P. Reale and Mary (Montfort) Reale.
Ted was a 1948 graduate of Ticonderoga High School, and a 1953 graduate of the Maritime College at Fort Schuyler, he later earned his master's degree in mechanical engineering from Rensselaer Polytechnic Institute.
After his graduation from the Maritime Academy, Ted sailed the world and later worked for General Dynamics in Groton, Conn., as a nuclear test engineer.
While in Connecticut, Ted met his wife, Nancy Miller, they were married in 1970 and moved to Ticonderoga.
In 1966, Ted took over his father's construction company, A.P. Reale and Sons, which he ran successfully until his retirement in 2007.
Ted was a communicant of St. Mary's Catholic Church of Ticonderoga.
He was a member of the Knights of Columbus Council # 333, the Benevolent & Protective Order of Elks # 1494, Society of Professional Engineers, and Sigma Xi Scientific Research Society.
He served on the Lake Champlain Bridge Commission for many years until the commission was ended in 1987. Ted was also a member of the Ticonderoga Assessment Board of Review and was a long time board member of the Industrial Development Association (IDA).
He is survived by his wife of 41 years, Nancy Miller Reale; his son, Scott Reale of Miami, Fla.; one brother, Anthony P. Reale and his wife, Burt, of Ticonderoga; and many nieces and nephews.
Relatives and friends may call from 5 to 7 p.m. on Friday, Nov. 11, at the Wilcox & Regan Funeral Home, 11 Algonkin St., Ticonderoga.
A Mass of Christian Burial will be celebrated at 11 a.m. on Saturday, Nov. 12, at St. Mary's Catholic Church of Ticonderoga. The Rev. Kevin D. McEwan, pastor, will officiate.
The Rite of Committal will follow at the family plot of St. Mary's Parish Cemetery of Ticonderoga.
Donations in Ted's memory may be made to St. Mary's School, 64 Amherst Avenue, Ticonderoga 12883; or High Peaks Hospice, P.O. Box 840, Saranac Lake 12983; or the National Parkinson Foundation, 1501 N.W. 9th Avenue, Miami, Fla. 33136-1494.