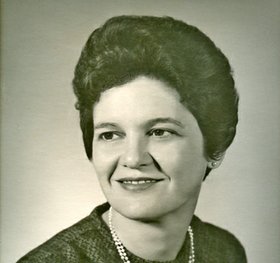 Joan Ellen Searles Newhall
Ticonderoga
March 23, 1934 - December 3, 2011
Joan Ellen Searles Newhall, 77, of Ticonderoga, passed away on Saturday, Dec. 3, 2011, at her residence.
Born in Crown Point, March 23, 1934, she was the daughter of the late John O. and Hazel E. (Smith) Searles.
Joan was a graduate of Crown Point High School and the Samaritan School of Nursing in Troy, Class of 1955.
She was employed by the Moses-Ludington Hospital of Ticonderoga for many years as a registered nurse.
After her retirement, Joan continued in private home health care for many years.
Joan touched many people's lives in many different ways, as a mother, friend and caregiver.
Survivors include her four children, Michael Newhall and his wife, Nancy of Pawcatuck, Conn., James Newhall of Ticonderoga, Margaret Walraven and her husband, Richard of Ticonderoga, and Thomas Newhall and his wife, Patricia of Clifton Park. She is also survived by her dear friend Toby Herbert of Ticonderoga and her eight grandchildren, Mardi Newhall, Lance Newhall, Alexander Newhall, Jonathon Walraven, Eric Walraven, Aaron Newhall, Julia Newhall and Matthew Newhall; and one great-grandchild, Haylee Mellow.
At her request, there will be no public services.
Arrangements are under the direction of the Wilcox & Regan Funeral Home of Ticonderoga.
Donations in Joan's memory may be made to the C.R. Wood Cancer Center, 100 Park Street, Glens Falls, NY 12801 or High Peaks Hospice, P.O. Box 192, Port Henry, NY 12974.