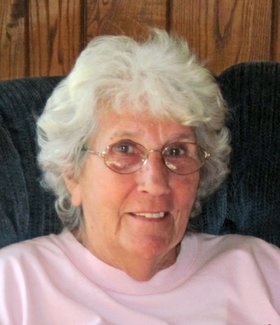 Roberta Sayre Johnston
KANSAS CITY, Mo.
April 15, 1936 - August 15, 2011
Roberta "Bert" Sayre Johnston of North Kansas City, Mo., passed away on Aug. 15, 2011, in the arms of her family following a courageous battle with Breast Cancer.
She was born April 15, 1936, in Wadhams to Mabel (Reynolds) and Clayton Leroy Sayre.
Roberta was an amazing woman, the center of her family, and was never without a smile. She enjoyed traveling, sunny days at the pool and grilling out with family and friends. She was happiest surrounded by her grandkids.
She leaves behind her husband of 52 years, Mel Johnston, son John Johnston, daughters Joneen and Jackie and their families. She is also survived by her sister of Westport, Lillian Lobdell; sister-in-law Jessie Sayre; her nieces Deanna McLellan, Sue Lacy and Jeanne Jenkins; and nephews Lyn Lobdell and David Sayre.
Besides her parents, she was predeceased by her sister, Ethlyn Sayre, and brothers Harold Sayre and Owen Conlon.
Visiting hours were on Aug. 18 in Kansas City, with burial following.
The family would like to thank NorthCare Hospice for all their love and support and in lieu of flowers would appreciate memorial contributions to them.
Mt. Moriah Funeral Home in Kansas City, Mo., was in charge of the arrangements.