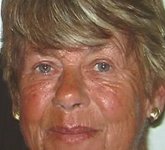 Marsha Ann Morse Willsboro Marsha Ann Morse, 67, of the Indian Bay Road, Willsboro, passed peacefully Monday, March 31, 2014 at the Elizabethtown Community Hospital with her loving family by her side. She was born in Santa Paula, California, October ...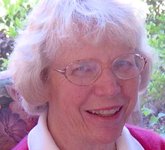 Hague
Penelope Ann Bolton was welcomed into the Lord's arms on Friday, April 4th in the comfort of her home with her loving husband and son by her side. Penny was born in New Haven, CT August 7th, 1929 to Joseph ...
Hilda L. Senecal KEENE- The Town of Keene has lost one of its beloved citizens, a gentle nurturer of flowers and children. Hilda L. Senecal, 90, known fondly to many as Nana, passed away Friday, April 11, 2014, at Elizabethtown ...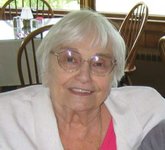 Silver Bay. Janet Louise Breitenbach, 86, of Silver Bay, New York, passed away on Friday, April 11, 2014 peacefully at home. Janet was born in Tarrytown, New York, on March 18, 1928, the daughter of Charles Doc and Lottie Steurer ...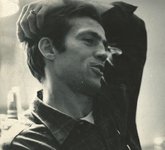 Albert Charles Ulmer passed away peacefully on April 13, 2014, at his home in Essex, New York. He was born on October 13, 1938, in Binghamton, New York, to Blythe Marion and Albert Ulmer. He received his B.S. and M.S. ...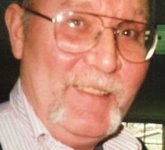 Daniel (Dan) Welch, 66, of Schroon Lake passed away on Tuesday April 8th , 2014 at the Albany VA Hospital. Dan was born in Ticonderoga, NY on July 1, 1947 to the late William Welch and surviving Jean (Flynn) Welch. ...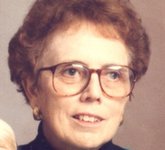 Shirley D. McNally, 80, of Olmstedville, died Sunday, April 13, 2014. Born at home to the late Francis and Nora (Phelps) Donnelly July 27, 1933, in Olmstedville, NY, Shirley graduated from Minerva Central School in 1951 and from Albany Business ...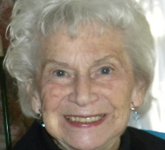 Elizabeth Bette Marie Yutronich, recently of Kindred Place (where she will be dearly missed), Harrisburg, passed away on Thursday, April 10, 2014 at VibraLife in Mechanicsburg surrounded by her loving family in her 90th year. She was the beloved wife ...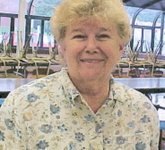 Crown Point. Joanie Elizabeth Chandler, our beloved, wife, mother, grandmother, sister and aunt, of Crown Point, entered Heaven on April 6, 2014. Born in Ticonderoga, New York on September 18, 1939, she was one of the second set of twins ...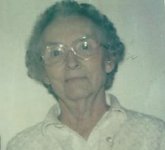 Mazie Ruth (Laing) Stone, 93 joined her Lord on April 2, 2014 following a brief illness at Heritage Commons in Ticonderoga, New York. She was born on November 24, 1920, the daughter of the late John (Henry) Laing and Francis ...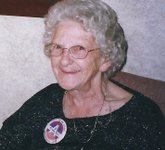 HUDSON FALLS --- Frieda Elizabeth Hall, 100, of East LaBarge St., Hudson Falls, and formerly of Queensbury, passed away peacefully Friday morning, April 4, 2014 at The Stanton Nursing and Rehabilitation Center in Queensbury. She was born on Aug. 8, ...
Crown Point/Keeseville. Linda A. Barber of Keeseville, and formerly of Crown Point, passed away on Wednesday, March 19, 2014, at the Horace Nye Nursing Home of Elizabethtown. Born in Ticonderoga on November 19, 1948, she was the daughter of the ...
Queensbury. Yvonne E. Krauss, 77, of Old Mill Lane, Queensbury, went home to be with the Lord on March 24, 2014. Born on February 15, 1937 in Moriah Center, NY she was the daughter of the late Peter F. and ...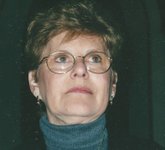 Moriah/Leominster MA. Claudia N. Swan July 10, 1937-March 22, 2014 Claudia Swan, 76, entered into eternal life into our Lord and Savior's safekeeping at her home in Leominster, MA surrounded by her loving family on Saturday, March 22, 2014 after ...
Michael Bedoian, formerly of Essex, passed away on June 6, 2013, after a life long battle with depression. Michael was born on June 25, 1950, in Jersey City, NJ, to Bedros and Rose, nee Havnoonian. He graduated from Rutgers University ...