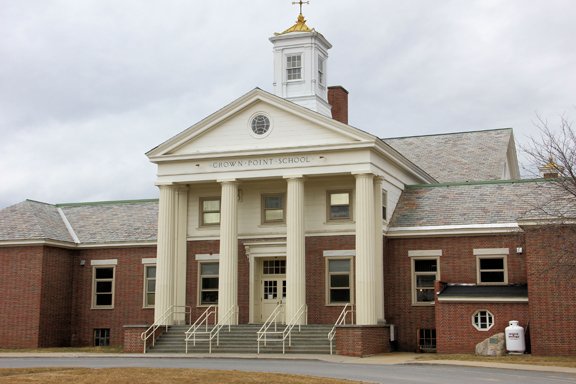 Crown Point —  There's a little secret behind the state's "two percent" tax levy cap formula. It rarely works out to two percent.
Sometimes, it works out to under two percent.
Such is the case at Crown Point Central School, where the district's school board adopted a 2014-15 proposed spending plan that will remain within the state's tax levy cap of 1.36 percent.
The budget calls for $1,564,964 to be raised by taxes, an increase of $20,964 from the 2013-14 total of $1,544,000. The total spending plan is $6,386,046 for the 2014-15 school year, if approved by district voters, up $113,718 from the 2013-14 price tag of $6,272,328.
Superintendent Shari Brannock said while the formula came out with an increase under two percent, it was a welcome increase cap.
"For the first time there have been districts that are in the negative when it comes to their tax cap after doing the calculations," Brannock said.
Brannock said that the board had discussed the possibility of seeking a super-majority (60 percent) vote for a budget overriding the cap before they received state funding figures.
"We have always wanted to do our best to stay below the cap number," she said. "We received about $60,000 in adjustments to the Gap Elimination Adjustment (GEA)."
Overall, the school received a $76,355 increase in state funding, from $4,058,697 to $4,135,052. The board also authorized a $22,446 increase in fund balance to help offset the cost of the budget, using $363,177 in fund balance in 2014-15 compared to $340,731 in 2013-14.
Brannock said increases in the budget such as retirement and health insurance were expected cost adjustments, while the cost of heating the school went, "through the roof."
"Ours doubled," Brannock said of the fuel and heat increases. "We had the same issues everyone else did."
Brannock said the budget allows the district to continue their student activities along with adding security and technology improvements.
(Continued on Next Page)
Prev Next
Vote on this Story by clicking on the Icon