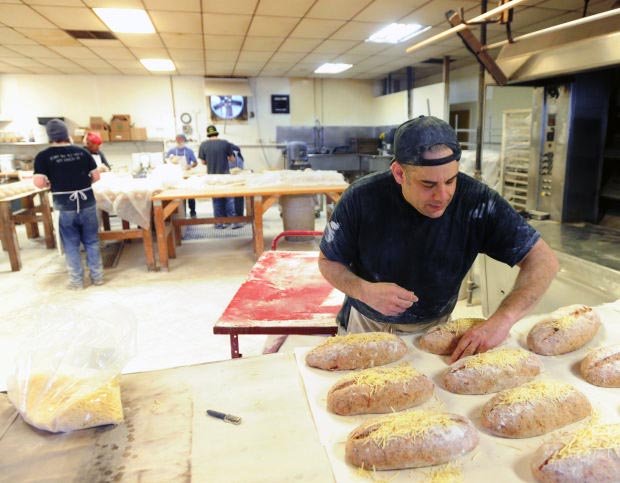 Funiciello had previously told the Valley News he didn't walk in lockstep with the Green Party on every issue — and in fact, also shared a sliver of the ideological spectrum with libertarians who lobbied against police brutality and excessive government regulation — and was aligning with them, in part, to combat what he sees as a creeping corporate influence in politics and was optimistic that ample common ground could be covered.
"We're going to work hard and muddy our hands as citizens to affect change," he said. "But it can be done with love and care for our district and the country."
FIVE WEEKS UNTIL REPUBLICAN PRIMARY
Funiciello's launch came during a week that saw the internecine fight between the GOP grow increasingly bitter in the run-up to the primary election on June 24.
Matt Doheny, an investment fund manager from Watertown, flogged fellow Republican hopeful Elise Stefanik for her failure to sign a pair of pledges.
One was the Taxpayer Protection Pledge from Americans for Tax Reform, an anti-tax group helmed by Grover Norquist, a kingmaker in Republican politics whose star has faded in recent years.
Doheny also blasted Stefanik, the Willsboro-based candidate, for her refusal to sign a pledge by an outside group to repeal the SAFE Act, the controversial law that was passed by the state legislature, and signed by Governor Andrew Cuomo, in the aftermath of the Newtown incident.
"Unfortunately, North Country voters have seen this movie before — ambitious Washington insider who claims to be a lifelong gun owner, flip-flops when outside political groups bring pressure," said Doheny in a written statement. "Words are not enough, law abiding gun owners have been betrayed before."
Despite the Doheny campaign's strong push on social media and via written statements denouncing Stefanik for her refusal to sign the pledge, the campaign did not publicly draw attention to the fact that the implementation of the SAFE Act is a state issue — not a federal one — and criticizing Stefanik for her refusal to sign the pledge may come across as disingenuous to voters in the gun-heavy district.
Vote on this Story by clicking on the Icon