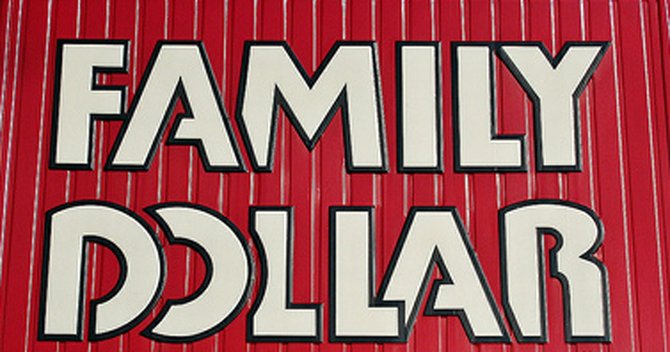 North Creek —  A national dollar store chain may soon be coming to the hamlet of North Creek.
Westlake Development LLC, a development company from East Syracuse, is in contract with The Holiday Organization, Inc., of Long Island for the purchase of a 5.5-acre piece of land in the hamlet of North Creek, across from the train depot.
Westlake Development purchases land and partners with national corporations to create retail organizations, including Walgreens and Family Dollar.
Joe Cain at Westlake Development and Johnsburg Supervisor Ron Vanselow confirmed the contract, which is contingent on Family Dollar implementing the design that the town of Johnsburg requires. 
Vanselow believes as long as Westlake Development and Family Dollar comply with the requirements that will be put forth by the Johnsburg Planning Board, the sale will go through, stating that there are no rules in place that would block the development, simply some requirements for the design of the building.
"The planning board can't say they don't like this development and block it, because it is a permitted use for the site," Vanslow said. "They can possibly mitigate that, but at this point, if Family Dollar satisfies the Planning Board's requirements, it is likely to happen."
A phone call to Cork Nester, Planning Board Chair, to determine the Planning Board's specific requirements, wasn't returned.
Many of the business people are opposed to a, "big box," chain store on a piece of land they hoped would be developed as a mid-price hotel.
At one point, there was an approved hotel plan for the site, but it never came to fruition and the site has been vacant for many years.
Laurie Prescott Arnheiter, owner of Hudson River Trading Co. in North Creek, said she was concern about the perception that could be made based on the location of the site.
(Continued on Next Page)
Prev Next
Vote on this Story by clicking on the Icon