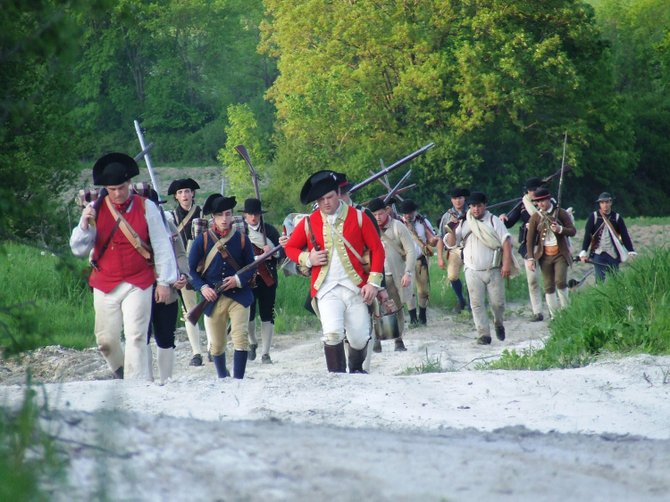 Ticonderoga — This summer, the Fort Ticonderoga experience is all about the "home team."
Those visiting the historic installment on the shores of Lake Champlain which was the site of numerous key events in the early military history of the country will get a glimpse into the life of American soldiers who occupied the fort during the birth of the Revolution.
Fort Ticonderoga President and CEO Beth Hill said the program for the season is part of the organization's goal to offer a different look into the history of the fort not only season-by-season, but day-by-day.
"Every year is a new year in the timeline of the fort and every day is a new event," Hill said. "On the one hand it is a hard challenge when you have so many stories to tell, but it gives us a tremendous opportunity to re-create these moments in time and 1776 was a successful year for America."
Fort Ticonderoga opens for the 2014 summer season Saturday, May 10, with an offering of new programs, living history weekends, special events, exhibits, gardens, the Carillon Battlefield hiking trail, canoe rentals and the new Mount Defiance experience.
"Mount Defiance has become part of our ticketing package at the fort," Hill said. "People will be able to come to the fort and pay admission to both places. This is the first year that we will have daily programs on Mount Defiance, which will take place at 4 p.m. daily."
The Defiance program is part of utilizing more of the historic grounds.
"We are beginning to utilize our whole landscape and looking at our site and our story from the 18th to the 20th Century," Hill said. "40 percent of the landscape is agricultural which has been an important part of the history here."
Opening weekend
The opening weekend will include the, "No Quarter," event, recreating the capture of Fort Ticonderoga on May 10, 1775. In this weekend-long recreation visitors will experience "America's First Victory."
(Continued on Next Page)
Prev Next
Vote on this Story by clicking on the Icon