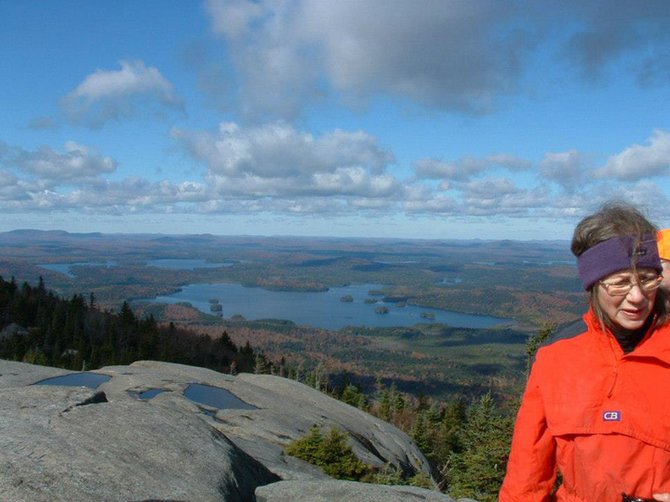 Ticonderoga — Trail Mix is growing in popularity among Ticonderoga area hikers.
No, not the snack mixture of nuts, seeds, dried fruit and chocolate. Trail Mix is a group of local people who join to make regular treks into the Adirondacks.
"Trail Mix has evolved to be a group of people who enjoy the solitude of weekly hikes on trails that are less traveled by," Marsha Jewett-LaPointe said. "Just as the name implies, a variety of hikes are offered to accommodate the interests and abilities of the participants."
Trail Mix began in 2012 when Jewett-LaPointe lost her regular hiking partner to injury. She placed an announcement in the Times of Ti seeking people interested in joining her on excursions. She was pleasantly surprised to find plenty of fellow hikers.
"All hikers who have ever hiked alone have stories to tell of bad falls, being surrounded by coyotes, running out of water, falling through the ice or getting lost," Jewett-LaPointe said. "So it's not really a great idea.
"But just as important as safety in numbers is the camaraderie that develops on the trail," she said. "Strong friendships have grown between people who were once strangers. There is something about huffing and puffing, sweating and straining to reach a summit, or sitting by a pond listening to a distant loon that draws you together. Stories are shared, thoughts revealed to the steady rhythm of the pounding of hiking boots along the trail. And friendships develop."
Trail Mix has offered 85 hikes totalling 517 miles since its inception. The group has reached 55 summits, 38 ponds, 28 lean-tos, six fire towers and one of the Adirondack great camps. It has also climbed five of the Adirondack High Peaks.
The trekkers often hike in the Pharaoh Wilderness Area and the Lake George vicinity, but have also been to Ampersand Mountain in Saranac Lake and places in between.
(Continued on Next Page)
Prev Next
Vote on this Story by clicking on the Icon