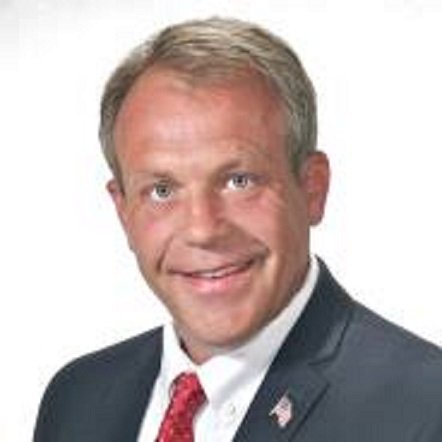 DEKALB JUNCTION — On June 28, 1985, Joe Gilbert graduated from high school in Ogdensburg, a small city in St. Lawrence County.
The following day, he found himself at Fort Leonard Wood in Missouri for basic training.
"I joined the army right out of high school," the GOP hopeful told the Valley News during an interview conducted as the candidate sat on the back porch of his farm in Dekalb Junction. "Back then, during the Reagan years, the country was on the upswing — there was a sense of optimism and a good economy. That's the country I wanted to serve… and I did."
After 24 years, Gilbert returned to the North Country and touched down to a changed landscape.
Manufacturing jobs had left the region and factories were closed. Family-owned dairy farms faced tough times and several of Gilbert's family members, including his uncles, were out of work.
"It wasn't the North Country I left," he said.
Gilbert, 47, said the country is in a prolonged state of decline, a direct result of what he views as a sharp tack away from its founding principles as laid out in the Constitution in 1787.
"It's the government's job to defend our rights and they're acting well beyond their original scope. Federal agencies are being used as a weapon against the people," he said, citing the recent IRS and NSA scandals.
"Something was off-track and needed to be righted — and that's why I'm running for office."
OVERREACH
Gilbert, who demonstrated an easygoing air and showcased little of the fiery rhetoric that has been a hallmark of the Tea Party movement to which he is aligned, said the federal government should limit themselves to the 18 enumerated powers listed in the Constitution.
Those powers include the right to levy taxes, defend the country, coin money and regulate international commerce, among others.
(Continued on Next Page)
Prev Next
Vote on this Story by clicking on the Icon