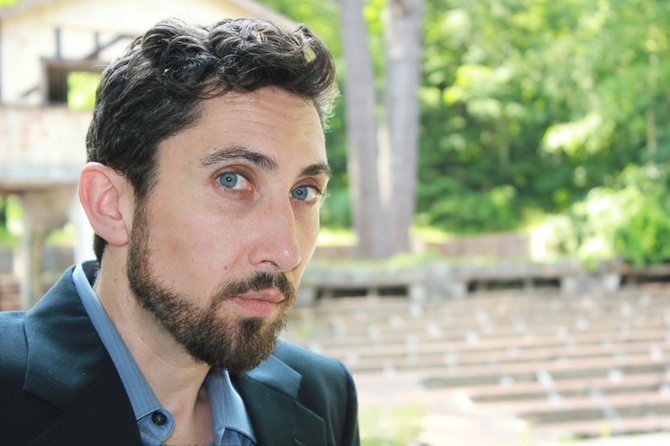 Schroon Lake — The Schroon Lake Chamber of Commerce has hired an executive director with a background in the arts, business and law.
Patrick Siler will be the chamber's first executive director, starting the job April 14.
"Exciting times," Tony Kostecki, chamber board president, said. "This is great news. I know I speak for all the members of the board when I say 'Welcome, Patrick.' Patrick's experience with and passion for his favorite place on earth, Schroon Lake, in addition to his professional experience with non-profits and unique skills as an attorney, have convinced the board that he is the ideal candidate to take our chamber into the future."
Siler is excited about his new position.
"I see great potential for the Schroon Lake region's economic development in the coming months and year," he said. "Schroon's core businesses and attractions, the fresh crop of new businesses run by talented and energetic entrepreneurs, and the development of exciting new projects like the restoration of Wood's Lodge and the installation of fiber-optic and wireless broadband all point to a period of strong growth for the town and surrounding region.
"There is so much happening in the Schroon Lake region — camps, restaurants, farms, concerts, breweries, opera, musicals, plays and more, all surrounded by the natural beauty of the Adirondack Park," he said. "I look forward to working with the chamber's membership to strengthen both the area's seasonal and year-round economy. I will work with members to increase access to available state and federal resources, and to attract a wider visitor base in the summer and year-round by developing a 21st-century marketing plan to share with the world everything the Schroon Lake region has to offer."
Siler is the founder of the Adirondack Shakespeare Company. He also has a law degree.
"I fell in love with the Adirondacks at an early age," Siler said. "My family has owned property on the shores of Schroon since the early 20th century and I have always considered Schroon Lake my home.
(Continued on Next Page)
Prev Next
Vote on this Story by clicking on the Icon