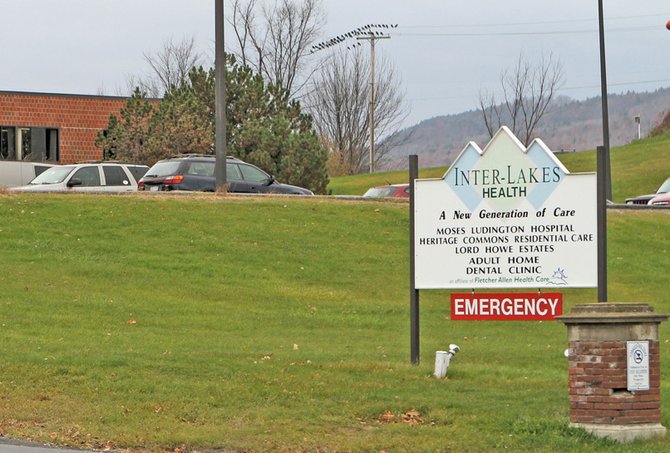 continued — The resignation of Chief Financial Officer Tristan Glanville was announced at the same time. Glanville will become CFO at Adirondack Health in Saranac Lake. Glanville joined Inter-Lakes as CFO in April 2012.
"I want to thank Tristan for his leadership and service at Inter-Lakes," Miceli said. "He's brought great experience to our ILH leadership team, and his contribution as consultant to our Expense Reduction Team is valued, and we wish him well in his new position."
The CFOs of Elizabethtown Community Hospital and CVPH Medical Center will work with Inter-Lakes to develop a plan for finance leadership, Miceli said.
"We have put together a strong, interdisciplinary team that is focused on our issues and I'm confident we will find a way forward," said Miceli. "That said, I also want to point out that Inter-Lakes has performed well on three recent New York State surveys of our lab, mammography service, and the nursing home. This is a tribute to our staff, who have been working under difficult conditions."
In announcing 33 jobs cuts a month ago, then-CEO Chip Holmes said the cuts are necessary for Inter-Lakes' long-term financial health. The health care group lost more than $3 million last fiscal year, he said, citing factors such as more outpatient care rather than inpatient care and continued cuts in reimbursement programs.
Thirteen of the cuts were immediate. Those jobs included ancillary and support positions in the hospital and nursing home. Ten positions will be eliminated through attrition and retirements. Those include senior management and frontline positions. Ten other positions will be converted from full-time to part-time positions.
Inter-Lakes has also consolidated units of the nursing home, implemented a hiring freeze, deferred raises, reduced overtime and capped paid-time off and long-term sick hour banks.
A week after announcing the job cuts, Holmes announced his resignation. Holmes, the Inter-Lakes CEO for the past two-and-a-half years, accepted a position with Quorum Health Resources, a Tennessee-based company that provides executive management and consulting services to not-for-profit hospitals throughout the country.

Vote on this Story by clicking on the Icon