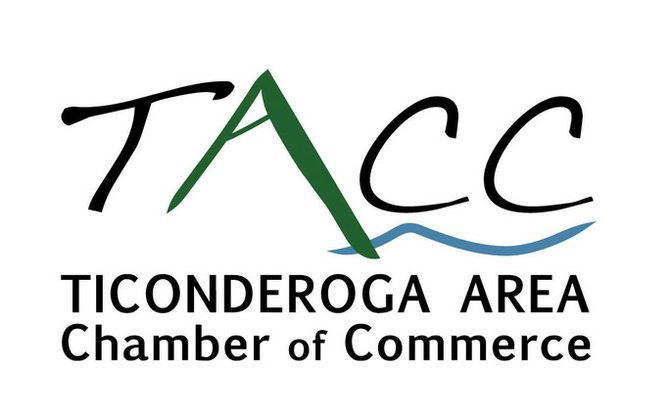 continued — Members also receive chamber communications on a weekly basis and can submit information to be shared in the monthly "Member News."
"Ticonderoga Area Chamber of Commerce members, through their membership, also support the work of the chamber and the community as a whole," Courtright said. "Members' investment in the chamber allows us to plan and host free community events, events that draw area visitors, and assist area organizations with their events and projects.
"In addition we are able to provide small business support, services and resources, business referrals as well as answer many community and visitor questions and requests via phone, email, and mail on a daily basis," he said. "It also enables the chamber to send visitor area information packets upon request, keep an online calendar of events and provide an array of benefits to all of our members."
The chamber also works to promote economic growth in the community, Courtright said.
"Our members and partners allow the chamber to fulfill our mission and work towards our vision," he said.
The Ti chamber's mission statement reads "To initiate and provide programs, services, and leadership which will enhance a cooperative business community and create a vibrant economy, making the Ticonderoga Area an exceptional place to live, work, and visit."
It's vision statement reads "The TACC will be the leading advocate for business, serving as a driving force in the economic vitality of the greater Ticonderoga Area, uniting communities and maximizing resources."
The Ticonderoga Area Chamber of Commerce serves, markets and promotes the Ticonderoga area including, Ticonderoga, Crown Point, Hague, Moriah and Putnam.
For more information on the Ticonderoga Area Chamber of Commerce go online at www.ticonderogany.com or "Like" on Facebook or follow TiconderogaADK on twitter.
Vote on this Story by clicking on the Icon