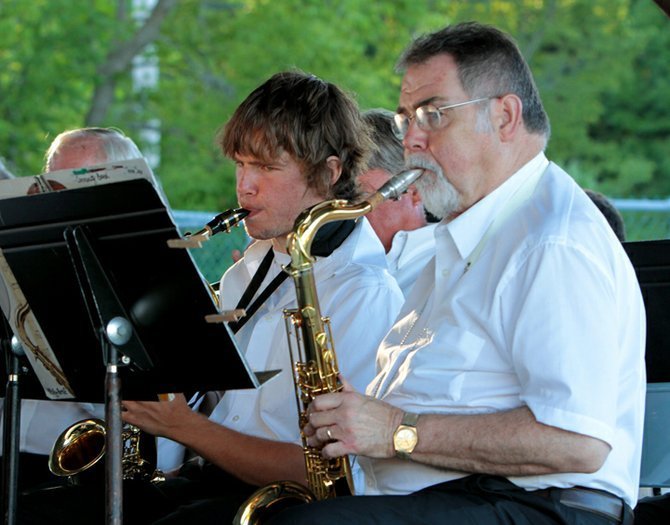 Ticonderoga — The Ticonderoga Festival Guild is searching for a new executive director.
Cathie Burdick is retiring from the part-time position effective May 31.
"The performers for Arts Trek and the family concerts have all been booked for the new season, and a smooth transition to a new director is expected," Burdick said.
Burdick took the job on an interim basis in June 1997 when Jackie Clausen retired.
"I started to help get through the summer and never left," she said. "It's the best part-time job ever, doing a little bit of everything a large organization would do — marketing, fund raising, booking performances, writing publicity, selling advertising and, best of all, seeing the faces of the children at the programs, hearing wonderful music in a variety of settings and greeting lots of people who enjoy the results of the work."
Before moving to the Ticonderoga area more than 20 years Burdick considered working for the Ti Festival Guild.
"In the early (19)90s when the guild ran an ad in the Times of Ti for the position, which Sharon Reynolds then filled. We were still living in Ohio," Burdick recalled. "I said then to Stan (her husband), 'Now there's a job that sounds interesting. I could do that.' Funny how things turn out."
Anyone interested in applying for the part time position should contact Beth Hanley, Ti Festival Guild president, by Email at bbfarmti@nycap.rr.com or by phone at 585-6491.
The Ticonderoga Festival Guild has released its 2014 schedule with an eye on history. The arts group has planned its events to coincide with the community's "Ticonderoga, the First 250 Years" celebration being held this summer.
The schedule includes an Arts Trek appearance by Paul Revere, "Songs of the American Revolution" and a patriotic brass band concert.
Arts Trek, the guild's children program, enters its 32nd year in 2014. All performances are held at 10:15 a.m. at the Knights of Columbus pavilion, located behind the Knights building on Montcalm Street.
(Continued on Next Page)
Prev Next
Vote on this Story by clicking on the Icon