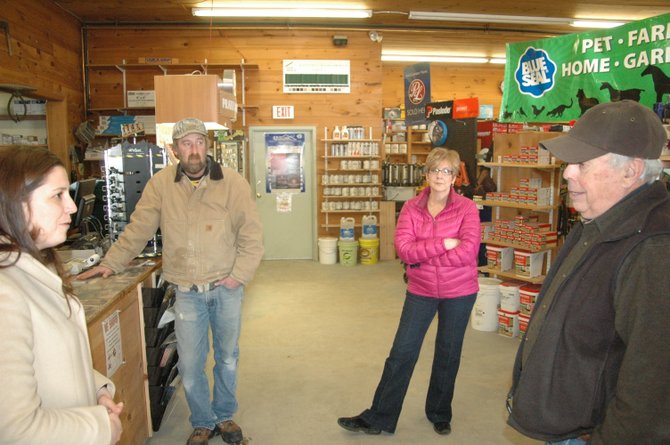 continued — "I am the only pro-life candidate in the field," she said. "I am also the only one with small business experience in the North Country and upstate New York and I know that the challenges facing the businesses on Main Street are different from the challenges facing the businesses on Wall Street."
Along with focusing on the issues, Stefanik said she will also be focusing on getting the registered members of the party to get out the vote for the June 24 primary and again in November.
"This election is going to be about getting out the vote," Stefanik said.
Stefanik will be joined on the GOP primary ballot by Doheny, DeKalb Junction's Joe Gilbert and Jamie Waller of Lake Pleasant.
Aaron Woolf, who is based out of Elizabethtown, will face a primary challenge from newcomer Stephen Burke, while the Green Party will have a primary between Matt Funiciello and Donald Hassig.
Vote on this Story by clicking on the Icon