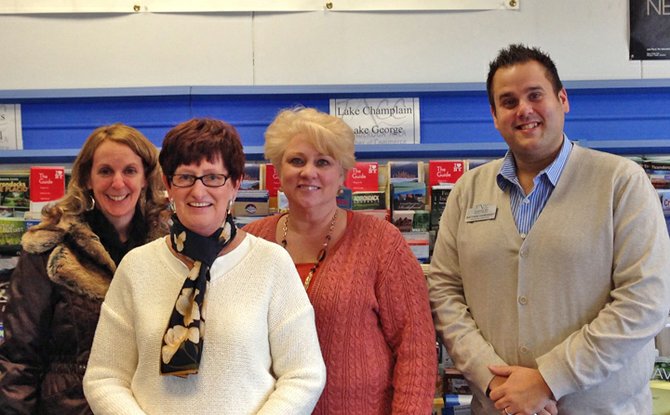 continued — "Matt Courtright, Molly Bechard (chamber member services representative) and I have complemented each other on a number of projects in the past, leading the way for future success," Curtis said.
AmeriCorps is a network of national service projects funded through the Corporation for National and Community Service. It is sometimes referred to as "the domestic Peace Corps."
The Ticonderoga Area Chamber of Commerce is one of 241 national service projects across New York by sponsoring AmeriCorps 79,000 workers.
"AmeriCorps for the Adirondacks is a unique and powerful way to serve the communities of the Adirondacks," Michele Armani, AmeriCorps for the Adirondacks program director, said. "Our members work to improve literacy, create healthy futures, promote economic opportunity, and support volunteerism.
"AmeriCorps for the Adirondacks and the North Country Workforce Investment Board welcome June Curtis, the newest member of the AmeriCorps family," she said. "June brings a wealth of knowledge and a life-long commitment to social justice to her role as community program and event coordinator with the Ticonderoga Area Chamber of Commerce."
Organizations interested in being an AmeriCorps host site or people interested in becoming an AmeriCorps member can contact Armani at 561-4295 ext. 3073 or Email Michele@ncworkforce.com.
Vote on this Story by clicking on the Icon