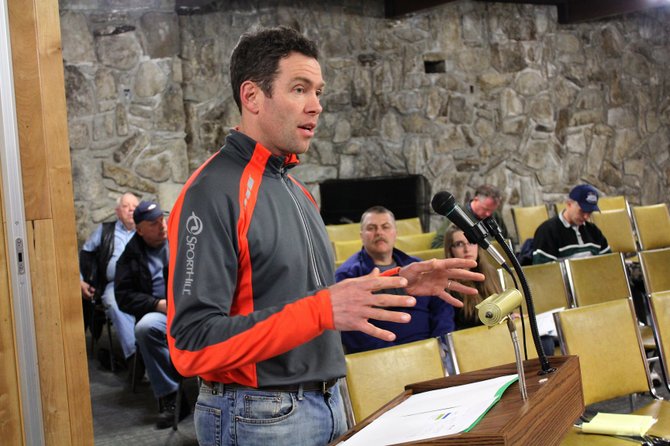 continued — Figures presented to the town and village cite a savings, during the first year of the contract, of $37,070 for the village on their $247,132 estimated annual electricity costs, and about $20,000 for the town, which uses less electricity. According to figures Apex provided to the village, their annual savings would grow to $415,652 by the end of the 20-year contract, based on an assumption that prevailing costs of power would double over that time.
The proposal calls for the large array of solar panels to be constructed and situated on a field in Washington County, where the electricity would be fed into the state power grid and monitored by remote meters.
Dobert said his firm had considered installing the solar arrays on top of the town landfill, but to do so would require permits from state environmental authorities and also might incur potential liabilities for investors, so it wasn't practical.
Muratori said she supported the project, and she called for quick action so the savings would be maximized — because the tax credits are to scheduled to diminish in stages, through this year and next, beginning April 1.
Hours before the presentation to the town board, Lake George Village Public Works Superintendent Dave Harrington described the proposed deal to the village trustees. He said the village uses about 1.5 megawatts of electricity per year, while the town uses 0.6 megawatts annually.
"In this contract, here's no cost to the village, only savings," Harrington said. "The only scary thing, is that it's a 20-year contract."
Total utility savings for the village over the 20 years are forecast by Apex at $3.8 million, which Harrington said could be an "overly optimistic" projection. He said he supported the project if the savings were merely $10,000 rather than the projected $37,070. He said the proposed contract gives the village the option, at the end of the first five years of the contract, to buy the installation outright from the investors.
Vote on this Story by clicking on the Icon