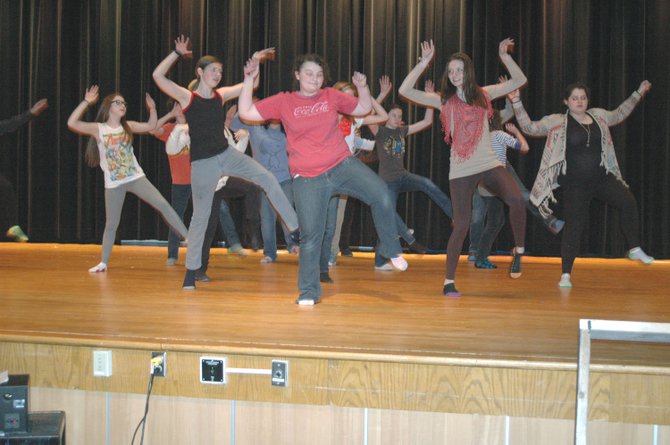 Clintonville — Students from elementary to high school will take to the AuSable Valley Middle/High School stage next week to perform a coming of age story set to song.
The troupe of players is set to bring "Pippin" to the school stage with 7:30 p.m. curtains Thursday, March 13; Friday, March 14; and Saturday, March 15, along with a 2 p.m. matinee Sunday, March 16.
"Pippin is just getting out of college and looking for something meaningful, but nothing seems to work out," said senior Michael Rafferty, who plays the title role. "It is a coming of age story about finding happiness in life."
Sophomore Clara Meyer plays then Leading Player.
"She's kind of like the devil," Meyer said. "My part is to manipulate Pippin into performing my grand finale, which makes me kind of the bad guy."
Meyer is joined in her quest by several players, including Berthe, played by junior Emilie Kilburn; and Catherine, played by senior Tonie Cross.
"We are a troupe of actors that make Pippin believe that we can help him find meaning in his life," Kilburn said.
"Catherine's job is to direct Pippin away from a comfortable home life, but things do not go exactly as planned."
Students have varying years of experience as members of the annual musical production of the show.
"This is the ninth show I have done here," Rafferty said."It has been great because I have grown up in the theater and it has taught me a lot of life lessons and a lot of skills."
"The first year I was a disaster," said Meyer, who is in her third musical. "I found it funny they cast me for a role that requires dancing because that is not a strong point for me, but I am getting more comfortable and more confident as a person just by doing all the plays."
(Continued on Next Page)
Prev Next
Vote on this Story by clicking on the Icon