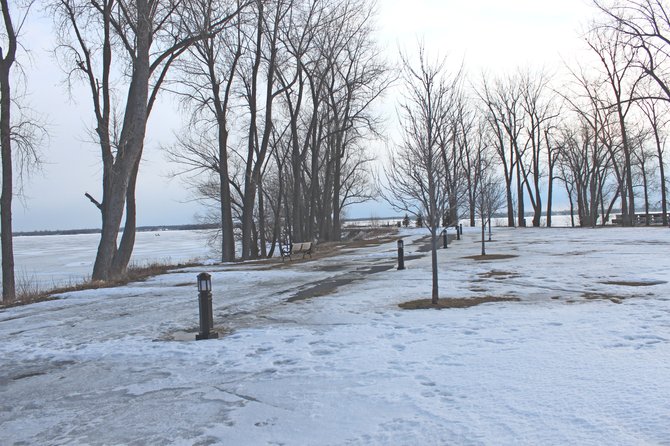 continued — "It's really not a monopoly if it did happen, and if we end up getting what we want in the end, that's a good thing," he said.
One thing Kretser hopes for is a scaling up of dining and welcome facilities at a city owned marina. He points to cities like Burlington, who have a welcome center and access to shops and dining near their waterfront.
"In the last RFP, it almost seemed like the gateway to Plattsburgh by water was going to be a michigan stand," Kretser said.


All parties seem to agree that the idea of moving the city sewage treatment plant is a non-starter because of the cost involved. The plant, Dowdle points out, is gravity fed, and thus remained operational even during the ice storm of 1998. He points out too that technology has negated the issue of smell coming from the plant, and that possibilities exist to lesson its visual impact as well.
Dowdle points out that the marina is only one part of a larger plan for not just the City of Plattsburgh, but the larger Plattsburgh region as a whole.
"There are a lot of options out there, and a lot of them have been explored. I don't want people to just think 'lets get a marina in there and get going.' This is one bite. There are other bites to be had. I think we should eat slowly."
Anyone is allowed to submit proposals once the city comes out with a new RFP. With Navtours no longer a part of the process, another interest could come in with a competing offer. Or it's possible that menu the city might be eating from now features only one entree.
Vote on this Story by clicking on the Icon