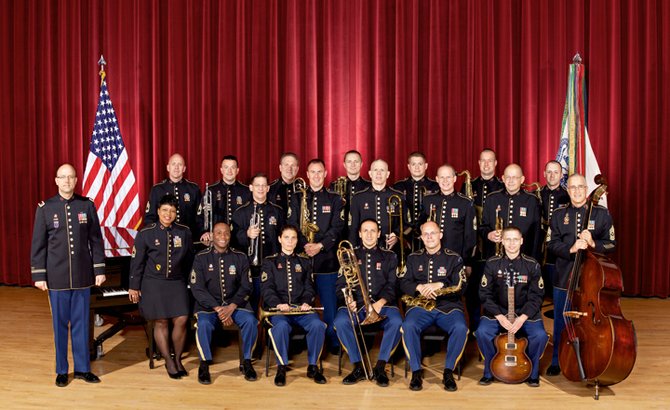 Port Henry — A world-class jazz band is coming to Port Henry.
The U.S. Army Jazz Ambassadors will perform at Moriah Central School Saturday, March 29, at 7 p.m. It's a fee concert, but people must have tickets. Tickets are available by calling the school at 546-3301 ext. 405 or sending a self addressed and stamped envelope to Matthew Pray, Moriah Central School, 39 Viking Lane, Port Henry 12974.
The U.S. Army Jazz Ambassadors are coming at the invitation of Pray, a Moriah music teacher.
"In 2010 we held two concerts that were a tremendous success in our community," Pray said. "We hosted the Adirondack Jazz Orchestra and Glenn Miller Orchestra in May and also had the Count Basie Orchestra that October.  Both events were fund raisers for the Moriah Central School Music Department. This concert will also be a fund raiser as our music students will be having a bake sale throughout the evening.
"After the success of the first two concerts, I was constantly being asked what band would be coming next," he said. "To save on the expenses of hosting such high quality bands, I started looking at hosting one of the military's bands.  A couple of years ago our auditorium was renovated with professional lighting and I thought it would be nice to have another world-class performance group on our stage.  I contacted the office of the U.S. Army Jazz Ambassadors a few years ago, and they mentioned that when they toured next in our area, they would contact me again."
They called a few months ago.
"This group is made up of world class musicians whose mission is to create a sense of pride and support for our local community and country," Pray said.
 Since its formation in 1969, the Jazz Ambassadors have appeared in all 50 states and throughout North America, Europe and Asia.
(Continued on Next Page)
Prev Next
Vote on this Story by clicking on the Icon