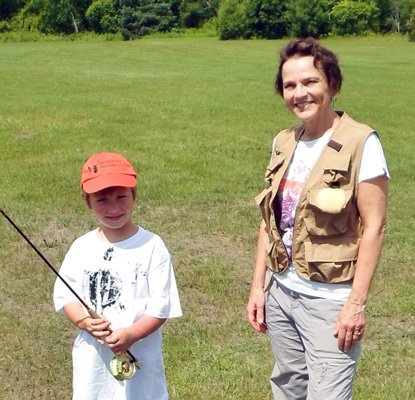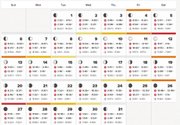 The Boquet River Association hosted the first annual Fish Fest Saturday the 28th in Elizabethtown. The event was held at the Elizabethtown Fish and Game Club along the banks of the Boquet River.
Board member Kathy Linker was the main organizer of the event, with assistance from AJ Longware and other BRASS members. Angie and Danny Wallace of the Fish & Game manned the grill with Daphne Hallowell of BRASS. The F&G sold shirts and hats to promote the conservation club. Hot dogs and burgers were served, no fish dinner though; it was catch and release!
Over 30 folks were on site enjoying the sunny morning, exhibits and fly fishing demonstrations.
Working with Linda Gillilland, many of the 4Her's had a chance to do some hands on t-shirt printing, such as prints of turtles and other wildlife. They each had a souvenir shirt to wear home.
The young attendees also had an opportunity to learn about stream biology and fly fishing.
Bob McGoldrick and I, demonstrated fly casting and fly fishing tackle. A few of the young students took the opportunity to fish in the nearby Boquet River, and I saw at least one smiling face coming back to show dad a fish.

One young fly fishing student was in town from Virginia to visit his grandparents. Brenan Morrison said he had fished before, but never tried a fly rod. He wanted to try his skill at fly casting.
The 8-year-old took to it like a pro. I asked him if he had any flies in his fishing hat to show off. He said he didn't have a fishing hat. Well, we were not about to have that young man go through life with no fishing hat and no flies in it. He now has an Elizabethtown Fish and Game hat, with a red bodied dry fly attached to it, like the big guys wear.
(Continued on Next Page)
Prev Next
Vote on this Story by clicking on the Icon