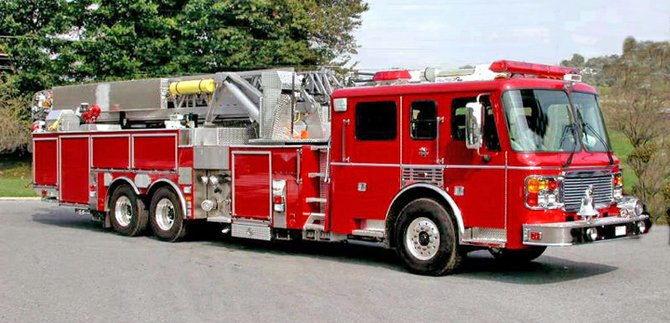 Mineville — A Mineville home was saved from fire through technology Jan. 29.
Mineville-Witherbee Fire Department responded to a kitchen fire at 29 Maple Lane at 5:50 p.m. Firefighters found flames in the kitchen and heavy smoke throughout the mobile home, according to Adam Wright, Mineville-Witherbee fire chief.
Firefighters utilized the STAT X fire interruption system, which releases chemicals into the air to suppress fire. It worked immediately, Wright said.
"It was out in less than 2 minutes," Wright said. "It was over before it even started."
The Mineville-Witherbee Fire Department purchased the STAT X technology a year ago, but this was the first time it had been used.
"It worked great," Wright said. "It saved this family's home. They still have a place to live."
The family, Duncan and Kathy Gemmell and their three children, were displaced by the fire because of smoke damage. They can return, however, once the home is cleaned of smoke, Wright said.
The family is being assisted by the Red Cross, Wright said. The Gemmells are tenants in the home, which is owned by Joseph Cyphers Sr.
Wright said the fire started when grease in a frying pan on the stove ignited.
Moriah and Port Henry fire departments were called to the scene, but the fire was out before they arrived, Wright said.
No water was used on the fire, Wright said.
The Stat-X fire suppressant is a patented potassium-based aerosol that suppresses fire by chemically interfering with the free radicals of flame, according to its manufacturer, Fireaway Inc.. It is ecologically safe, 10 times as effective as halon replacements with zero ozone depletion and no global warming potential, the company said.
Vote on this Story by clicking on the Icon