Ticonderoga — The Ticonderoga Area Chamber of Commerce has a new leader and a new mission.
The chamber board has elected Scarlette Merfeld as its 2014 president and adopted a new mission statement.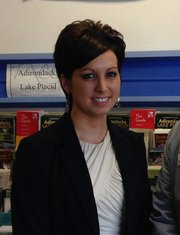 Merfeld, Times of Ti general manager, has served as a chamber vice president.
"It is my pleasure and my honor to serve the business community of Ticonderoga and the surrounding area by working with the board of directors and staff of TACC," Merfeld said.
Beth Hill of Fort Ticonderoga is a new vice president. Starr Pinkowski, Glens Falls National Bank branch manager, is the new chamber treasurer. Kristin Thompson, director of clinical operations/chief nursing officer at Inter-Lakes Health, and Susan Barber, business unit manager from International Paper Company, have been elected to the chamber board of directors.
"I'm excited for a very productive and positive 2014," Matthew Courtright, chamber executive director, said. "I am honored to welcome our new board president and treasurer as well as our newest board members. The chamber has an amazing team that is truly dedicated to its members, the business community and the Ticonderoga area as a whole. We have amazing TACC members and partners who truly allow us to all we do through their support."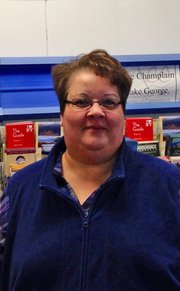 Holdovers on the chamber board are vice presidents Susan Rathbun of Rathbun Jewelers, Karen Hennessy of Sugar Hill Manor B&B and Allison Kaupelis of Best Western Plus Ticonderoga Inn & Suites along with directors Joe Hoell of Lake Champlain Inn B&B, Shana Macey of Bridge Point Communication/CPTELCO, Joe Orta of Christopher Chevrolet, Robin McGrath of Sugar & Spice Country Shoppe and Jan Trombley of Wal-Mart.
Pam Nolan of Ticonderoga Federal Credit Union is the past president and Starr Pelerin of Upstate Agency the past treasurer.
"I would like to give my sincere thanks to both Pam Nolan from the Ticonderoga Federal Credit Union and Starr Pelerin from the Upstate Agency for their tremendous commitment and guidance that they have provided to the chamber for many years," Courtright said. "Without them the chamber would not be headed in a positive direction for the future."
(Continued on Next Page)
Prev Next
Vote on this Story by clicking on the Icon