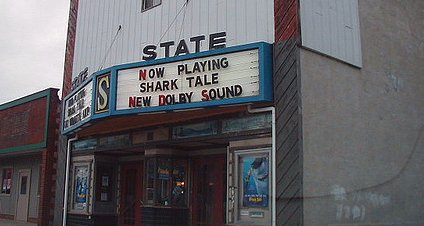 Tupper Lake — At first glance, the waters of the expansive lake that lends its name to this village in southwest Franklin County are as tranquil as ever. Beneath the icy surface, however, a dispute over how tourism funds should be allocated is causing waves.
Franklin County Legislator and Tupper Lake Mayor Paul Maroun (R) wants the county to help pay to print recreational tourist maps for the Tupper Lake Chamber of Commerce and requested $8,000 to do so. But he was stymied at the year's final county board meeting, an emergency session held on Dec. 31, when Chairman Billy Jones (D-Chateaugay) nixed the proposal, arguing that Maroun needs to go through the newly formed Franklin County Tourism Advisory Committee, or TAC, to receive his funds.
TAC was created last year to take over tourism-related policy from the Franklin County Industrial Development Agency (FCIDA), a public agency that provides financial assistance to local businesses, in deciding how the county's annual tourism funds would be spent.
Maroun argued Franklin County's 2013 Budget allowed $75,000 for tourism-related activities. He said $25,000 went to Essex County's Regional Office of Sustainable Tourism (ROOST) to promote Saranac Lake and $25,000 went to the Cornell Cooperative Extension to develop agritourism.
Some of the remaining $25,000, argued Maroun, should therefore go to Tupper Lake to print tourism guides.
Maroun initially asked for $16,000 in mid-2013 of the remaining $25,000 to promote the Tupper Lake region, but he withdrew the request as long as his area was given future consideration for funding.
He later arrived at a figure of $8,000 based on the guides that Lake Placid and Saranac Lake assembled to promote their activities and attractions, which is why he was asking for the same.
"I'm not sure what the $16,000 request was for," said Jones. "There was not an additional $25,000 available. I have no idea where that figure came from."
(Continued on Next Page)
Prev Next
Vote on this Story by clicking on the Icon