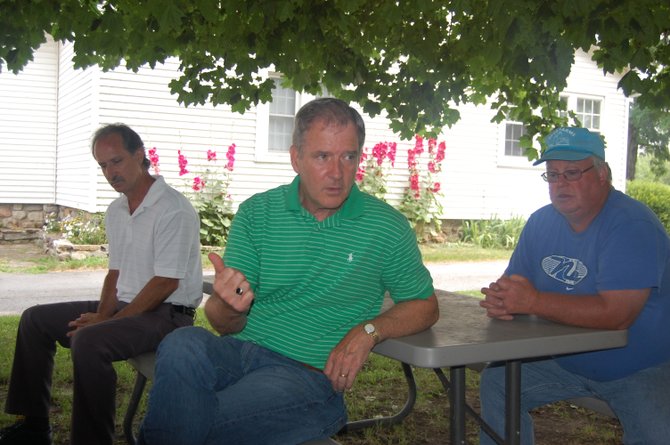 Elizabethtown — The announcement last week that Congressman Bill Owens would not be seeking re-election in November has both Republicans and Democrats moving around the deck chairs to seek out their top candidates for what may be a wide-open contest.
The status of the race has been changing daily as candidates either opt in or out. With Democrats still looking to regroup after the Owens, who lives in Plattsburgh, announcement, some Republicans have put their names into the race, while others have backed out.
Currently, the biggest name in the race is Republican Elise Stefanik, a Willsboro resident who has received backing from former NY-21 candidate Doug Hoffman of Lake Placid as well as Former state Sen. Raymond Meier and 2012 Vice Presidential candidate Paul Ryan, whom she worked for on the campaign trail.
"I worked for President George W. Bush in the Domestic Policy Council and the office of the Chief of Staff," Stefanik said in a September interview with the Valley News. "I thought it was the privilege of my life to see the decision making process at the highest level."
Stefanik added she learned a lot from her time in the West Wing about what she felt was proper leadership.
"In the meetings with the Chief of Staff, everyone had a seat at the table and every opinion mattered," she said. "That is not how all White Houses are run."
Also announced as candidates for the GOP are Joseph M. Gilbert of DeKalb Junction and Michael F. Ring of Adams Center.
Taking her name out of contention was State Sen. Betty Little of Queensbury, who said in a Jan. 21 press release that she, "will run for reelection to the New York State Senate as I had planned."
On the fence is former Congressional candidate Matt Doheny of Watertown, who has said he is considering another run for the position.
(Continued on Next Page)
Prev Next
Vote on this Story by clicking on the Icon