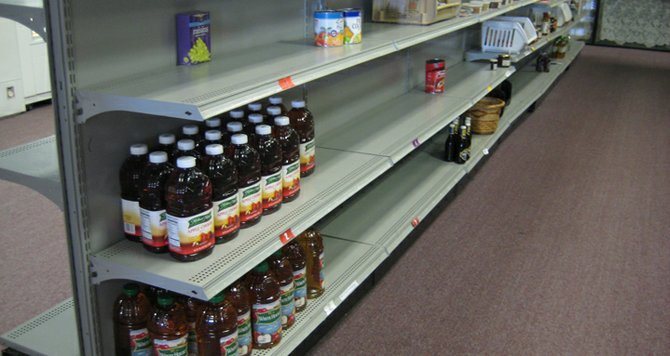 Schroon Lake — The Schroon Lake Food Pantry served nearly 5,000 people during 2013.
A report prepared by Lenchen Marnell, pantry director, shows 1,962 families, 3,261 adults, 1,350 children and 974 senior citizens received support from the pantry last year.
"We certainly have about 25 percent more clients now compared to a couple of years ago, and the demand is increasing with every month, especially during the winter months," Marnell said.
November, December, January and February are peak months for the Schroon Lake Food Pantry. November was the busiest month with 570 adults, 157 citizen and 92 senior citizens getting assistance.
The Schroon Lake Food Pantry, which opened 13 years ago, is located in the basement of the community health center. It is open Tuesday and Thursday 10 a.m. to noon. For information people can call the town hall at 532-7737.
"Thanks to the generosity of a lot of caring people in Schroon Lake and grant money from several places, the Schroon Lake Food Pantry is open and always had enough food to provide for everybody in need," Marnell said. "Thank you everybody, who helped in some way either by donating food, money or giving of their time."
In 2013 the Schroon Lake Food Pantry purchased nearly 42,000 pounds of food from the Regional Food Back of Northeastern New York in Latham. Food is delivered to the Schroon pantry twice a month.
"We purchase two cases of milk from Tops Market every time we are open, sometimes meat, soups and side dishes," Marnell said. "The two deliveries per month are often no longer sufficient to feed everybody."
Vote on this Story by clicking on the Icon