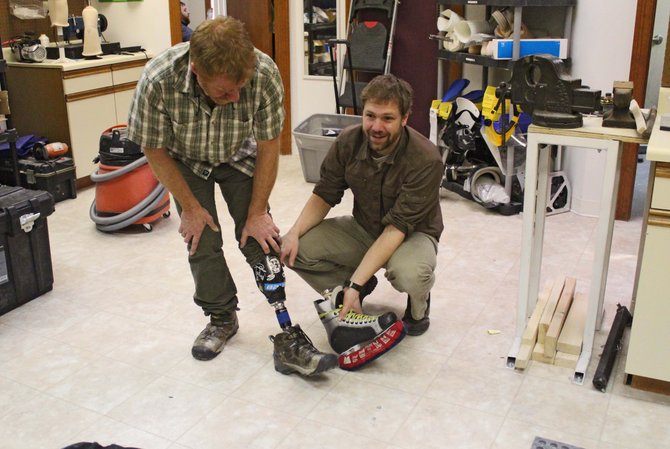 continued — "Every kid is an athlete," says Erenstone.
Along with helping people return to an active life, conquering the individual design challenge of each new case is rewarding for Erenstone. For some applications Erenstone might start with a readily available prosthetic device, like a Flex-Foot Cheetah running blade, and it can be adapted to the particular person and sport. For others, however, there might be nothing on the market to start from. For these cases, Erenstone just starts from scratch.
"I love the design challenge. You have no idea the amount of forces and situations you run into in an adaptive sport situation. You have to combine support with mobility, in a nice enough package that they will want to use it," he said.
Unfortunately, Erenstone only sees his business picking up in the future. With over a decade of Americans at war, he has already seen an influx of soldiers in adaptive sports.
Whenever there is a war, Erenstone says, there is a huge increase in technology in the field. Where he sees the technology increasing the most, currently, is in the use of computers in prosthetics, as well as in adaptive sports. Soldiers, he says, are the kind of people who were typically active before their injury, and are going to stay active after, just the kind of person who goes into adaptive sports.
Wherever that technology might lead, there is no doubt that Erenstone will be using it to equip adaptive athletes and get them back into competition, or off the sidelines for the first time.
Vote on this Story by clicking on the Icon