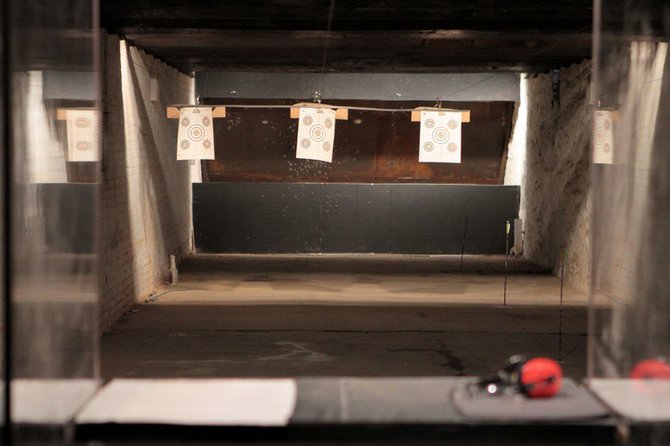 Whitehall — Gun enthusiasts can practice their sport in comfort this winter.
The Whitehall Athletic Club at the Armory has opened its shooting gallery to the public.
"It's the original shooting gallery built in 1899," Greg Gross, owner, said. "The range has been totally refurbished and modernized. We're open for business."
The gallery, which is open to both pistol and rifle owners, has three stations.
"All shooting is done under the supervision of a professional range master," Gross said. "We have two professional range masters, one former military and one active military, who are both qualified in supervision and instruction."
The club has several .22 rifles the public can use or people can bring their own weapons and ammunition. People bringing their own weapons must show proper permits and licenses.
The shooting gallery is open Tuesday, Thursday and Sunday by appointment. People are asked to call the club at 499-0134 a day in advance to schedule a time. The cost is $20 an hour.
Gross said people can use the gallery three times before being asked to join the Whitehall Athletic Club. Annual dues at the club are $575. Once a person is a member there is no charge for use of the shooting range, other than ammunition unless they bring their own.
Membership also gives people access to the club's other facilities — a fitness center with state-of-the-art equipment, locker rooms, a steam room, golf course, a ballroom, a bar and a restaurant.
The Whitehall Athletic Club at the Armory is located at 62 Poultney St. in Whitehall. For information call 499-0134 or go online at www.whitehallathleticclub.com
The club also hosts boxing wrestling, mixed martial arts and other events.
Gross, a resident of Tuxedo Park, owns and operates a wholesale insurance business in Paramus, N.J. After selling two other insurance agencies in New York City in 2009, he began investing the proceeds from those sales.
(Continued on Next Page)
Prev Next
Vote on this Story by clicking on the Icon