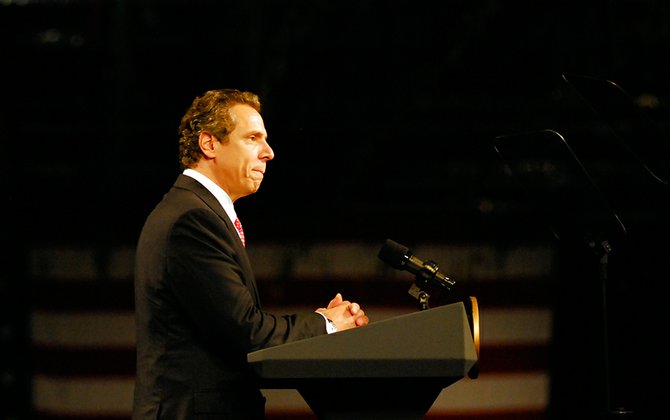 Elizabethtown — Less than a week into the new year, the Essex County Board of Supervisors may already have a stiff challenge when it comes to staying with their budget plan.
Gov. Andrew Cuomo showed his fiscal hand two days prior to the annual State of the State address Jan. 6, proposing a two-year property tax free for residents as long as their political leaders keep budget increases within the state's tax levy cap.
Under his proposal, tax credits would be given to residents of any municipality where the government stays within the cap in the next two fiscal years which would, in essence, freeze their tax rate.
"If they stay within the cap in year one, we will credit the residents of the locality for the two percent increase," Cuomo said in his press conference. "In year two, the locality must stay within the tax cap and also must take steps to eliminate costs through shared services or consolidation."
For 2014, Essex County increased their tax levy 13.35 percent, the first step in a five year plan to bring the county back to a balanced budget.
"I have not seen the whole thing yet so I do not have anything official to say on it," County Manager Dan Palmer said when asked about the Cuomo initiative. "What I have always said, though, and my main problem with the tax cap is that it has nothing to do with the taxes that you pay. Essex County has a tax rate of $2.82 (per $1,000 assessed property value) and while Clinton County is over $6 and based on this year, their residents would get the credit."
Palmer said the county has looked at ways to consolidate services, which is part of year two of the freeze.
"The real big elephant in the room for schools and towns is the consolidation issue, but it is still kind of a dirty word out there," Palmer said.
(Continued on Next Page)
Prev Next
Vote on this Story by clicking on the Icon