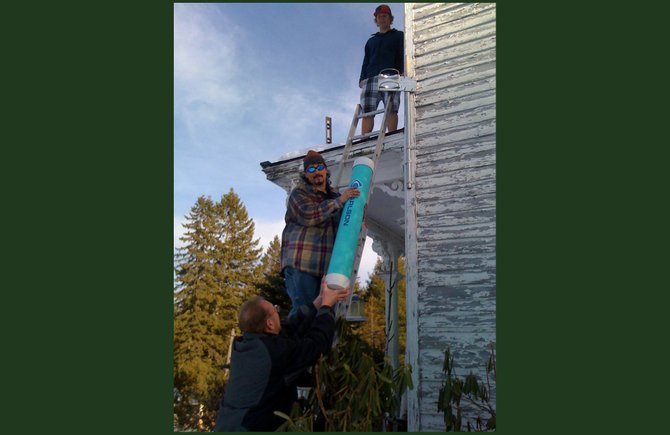 ATHOL — A public demonstration of "white space" broadband access technology is to be conducted at 7 p.m. Tuesday Jan. 14 at the Thurman Town Hall, the town board announced this week.
The demonstration is expected to feature computers and other electronic devices at the town hall receiving and transmitting voice, images and data via "white space" wireless broadcasting.
The town has been involved for a year or so in initial phases of a project to bring broadband Internet access to most of the town's households which do not now have Internet access — except for ultra-slow dial-up, which is virtually unusable.
Three-quarters of the town's 400 households at this point have no Internet connection, according to estimates.
The demonstration, to be held in conjunction with the monthly town board meeting, is to carry a signal from a home 2.1 miles away. As this is more than twice the maximum distance of white space transmission specified in the Thurman system's engineering plans, town officials say this demonstration will provide ample proof of white space's viability.
However, a commercial satellite link — with all its limitations and questionable reliability — will be providing the signal for the demonstration, while the future installed system will be using broadband optic fiber cable, the premier method of land-based transmission.
The demonstration is anticipated to show how white space works in everyday Internet uses such as online orders, video streaming, and perhaps video-conferencing. The presentation is also expected to include explanations of how white space technology works and how it will impact the lives of Thurman citizens.
Thurman Supervisor Evelyn Wood said this week her board has spent more than three years researching the best method of connecting its rural residents and businesses to high-speed Internet.
Thurman's white-space project, a public-private partnership, has involved many state agencies and legislative leaders in an effort to implement this technology for the benefit of its citizens, Wood said in a prepared statement. The memo cited the involvement and support of New York State Broadband, Empire State Development, Warren County EDC, Sen. Betty Little, and Assemblyman Dan Stec for the town's broadband initiative — funded by a $200,000 state grant — and endorsement of the work of Rainmaker Network Services.
(Continued on Next Page)
Prev Next
Vote on this Story by clicking on the Icon