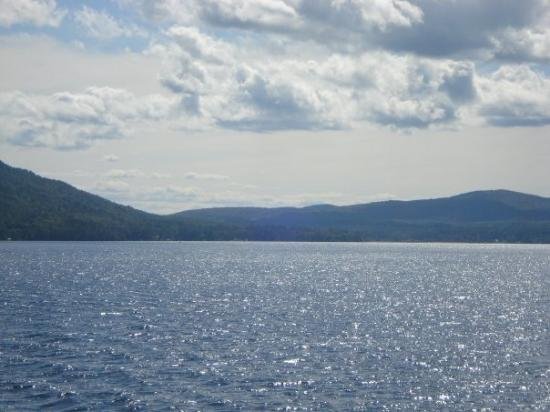 Ticonderoga — Local residents are being asked to take an active role in protecting Lake George.
A Water Quality Awareness Committee is being formed in Ticonderoga. The panels, which are being formed in communities bordering the lake, work with the FUND for Lake George and the Lake George Waterkeeper program.
"Through this outreach program, The FUND is looking to form a circle of protection around the lake by engaging each lake front community in its protection through education and other initiatives that would change behaviors that have an adverse affect on the lake," Chattie Van Wert, a Ticonderoga town board member and executive director of the Ticonderoga Revitalization Alliance, said.
"I am looking for involvement, or names of people who might be willing to be involved in forming and/or participating in a committee here in Ticonderoga," she said. "Lake George is vital to our quality of life at so many levels from drinking water to recreation and tourism, so I encourage each person to consider becoming involved or suggesting someone who might be willing to help."
A Water Quality Awareness Committee formed last year in Hague.
"These committees have formed and are forming in communities all around the lake," Ginger Kuenzel, a member of the Hague town board and the community's WQAC, said. "They are definitely gaining momentum and raising awareness among residents and visitors of the need to protect Lake George. They provide information about what individuals can do to help protect the lake and how they can become more involved. Each individual awareness committee selects its own projects to focus on. We network with each other and share information and ideas."
Based in Lake George village, the FUND for Lake George is a not-for-profit, privately-funded organization dedicated to the protection of Lake George and its surrounding communities.
The Lake George Waterkeeper program, a service of the FUND for Lake George, responds to all public inquiries and acts as an ombudsman on issues relating to Lake George and its watershed.
(Continued on Next Page)
Prev Next
Vote on this Story by clicking on the Icon