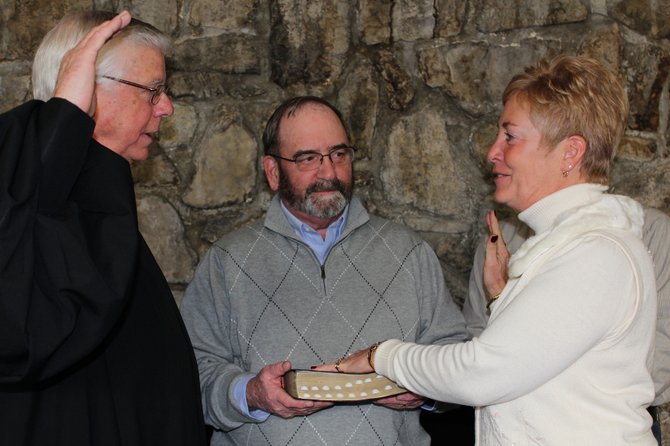 continued — "I will be looking into ways to get the state and school district to pay up," Stannard said. "I believe in keeping taxes low and being fiscally sound."
Stannard also said she would be lobbying to establish a free brush disposal day at the town landfill, in an effort to clean up the town.
"I'm very excited and anxious to get started on town business," she said. "I've been attending meetings since November, and I'd like to get to work on things I campaigned for."
Stannard, a former school teacher, took the oath of office with her husband George holding the Bible.
State Supreme Court Justice David Krogmann administered the oath to Stannard as well as fellow town board member Vinnie Crocitto and town Supervisor Dennis Dickinson, who were both re-elected in November.
Vote on this Story by clicking on the Icon