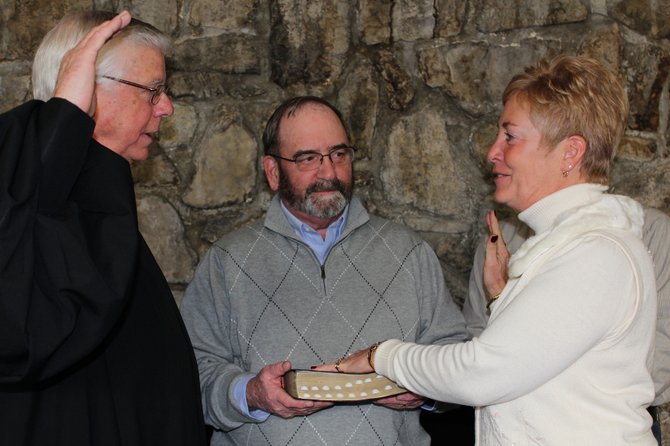 LAKE GEORGE — Soon after Nancy Stannard was sworn in Jan. 1 as a member of the Lake George Town Board, she outlined her initial legislative objectives for the municipality.
Stannard said she was going to lobby for the repair and upgrade of town infrastructure, including the municipal sanitary sewer and water system, as well as roads and stormwater sewers.
"We should not be buying property like the old Ramada motel, she said. "The money needs to be spent on town infrastructure."
The town board has working toward purchasing the former Ramada Inn property and turn over a northern portion of it to Lake George Village for expansion of its wastewater treatment plant, and to demolish the motel and prepare the site so a major outdoor store could be constructed there. Lake George Town Supervisor Dennis Dickinson said this week plans were still going forward to acquire the property.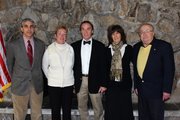 Stannard also said she was going to be pursuing appropriate payments from both the state and the school district for years of sewage disposal they weren't billed for.
Town officials revealed in late November that for about 30 years, the town had not issued bills for sanitary sewer service provided for the Lake George Elementary School and the state-owned Million Dollar Beach.
The result has been tens of thousands of dollars annually in lost revenue.
Based on current sewer fees, the amount the state owes for 2013 is $41,000, and for the elementary school, about $14,000. Town officials have also suggested that the state pay for groundwater underneath their Battlefield Park — and from their adjacent campground — infiltrating the town's sewer pipes. This charge is expected to exceed $30,000 for 2013 alone.
With the annual budget of the town's Caldwell Sewer District at about $415,000, the payments from the state and the school district would lower disposal costs dramatically for the other property owners in the district.
(Continued on Next Page)
Prev Next
Vote on this Story by clicking on the Icon