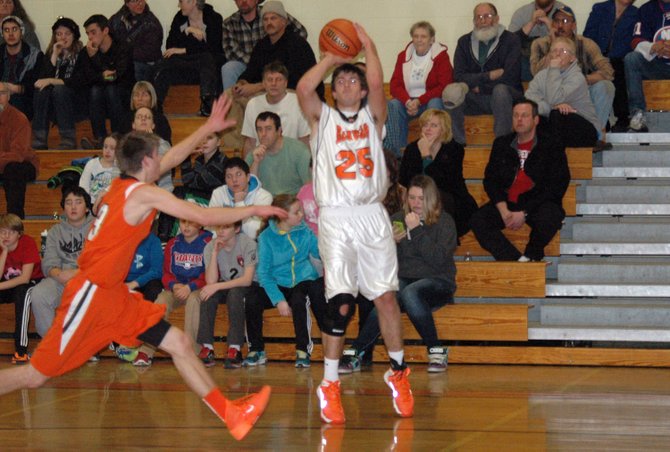 continued — "We all put in the hard work in the summer and did the things we needed to get stronger," Venner said.
"We knew that we were going to have mostly the same team back this season, so we knew our strengths and weaknesses," Warner said. "We have done a lot of work on our weaknesses to kind of make them go away. It has made everyone more confident this season."
Venner said confidence is something that is felt throughout the school by both teams.
"The confidence is just 100 times higher with both teams winning games," he said.
"It's been pretty gratifying," Lopez said. "They put a lot of work in during the offseason and had a very strong preseason. We got healthy and the players started buying into the system and now they are seeing what they can do together."
Lopez said the team learned a lot in their first season as varsity players, one that saw them lose their first 13 games before finishing with a pair of wins in their final three contests.
"It made a huge difference in learning what to expect and what we were trying to do," he said. "Now, the kids are playing with confidence and it shows."
The boys will come out of the Christmas break with the top spot in Division III on the line as they will travel to Schroon Lake for a Jan. 7 meeting.
For the undefeated girls team, LaVallee is served by a mix of veteran experience in the front court and new players in the back court.
2012-13 All Valley members Naomi Peduzzi and Tucker Geiger have continued their hot play from a season ago, with Peduzzi averaging 13.8 and Geiger 13.0 points per game. Forward Taylor Geiger is averaging 11.5 points, while freshman point guard Hanna Whitney leads the team with a 16.3 points per game average.
Vote on this Story by clicking on the Icon