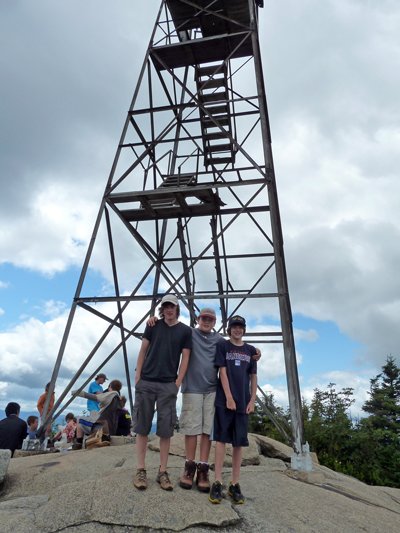 Ray Brook — The fate of a pair of fire towers in the Adirondack Park will be the topic of public comment at the Adirondack Park Agency Offices March 12.
The APA announced that the proposed final drafts of the Hurricane Mountain and St. Regis Mountain Fire Tower Historic Area Unit Management Plans (UMP) would be the topic of a public hearing Wednesday, March 12, at 6 p.m. with attendees being able to review the document starting at 5 p.m.
The UMPs for both fire towers were presented to the APA Board Feb. 14 after work done by the state Department of Environmental Conservation.
Along with the public hearing, the APA will also accept written comment on SLMP conformance for the proposals contained in the final draft UMPs until March 26. Written comments can be sent to Kathy Regan, Senior Natural Resource Planner, NYS Adirondack Park Agency, P.O. Box 99, Ray Brook, N.Y., 12977.
The DEC drafted a UMP that called for the Hurricane Mountain fire tower to be repaired for "Public Access and Communications" use. Under the plan, the tower would be maintained for full public access and include written interpretive materials that would be, "informative but not intrusive."
The plan calls for a permanent radio repeater to be installed in the cab of the tower. According to a press release, the recommendations are part of promoting tourism and preserving the historic building.
"As Gov. Cuomo continues his commitment to spur tourism, the release of these draft unit management plans is another step in ensuring these historically significant resources will be enjoyed for many generations to come," said DEC Commissioner Joe Martens in the release. "Throughout the 20th century, fire towers played a critical role in the protection of New York state's natural resources, and resuming maintenance of these structures for educational purposes will attract travelers and provide the public a better appreciation of that legacy."
(Continued on Next Page)
Prev Next
Vote on this Story by clicking on the Icon