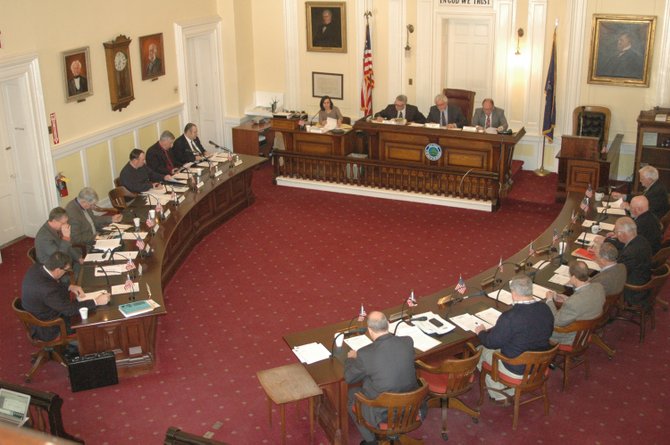 continued — Last year, according to DEA statistics, more than 11,000 incidents were reported, 147 of which were in New York State. Missouri, clocking in at the pole position, had 1,825.
In Tulsa County, Oklahoma, law enforcement officials identified 979 contaminated meth lab sites — the most of any county in the nation.
According to the same report, Essex County had two. Clinton County had five, Hamilton had one and the other counties within the Blue Line had zero.
Another of the county's concerns is children, said Cutting.
While no current arrest statistics were readily available for Essex County, the DEA estimates at least 30 percent of domestic meth possession busts occur where children live or visit.
Cutting said county officials who deal with the public, including probation officers and case workers, should be familiar with the red flags that indicate production.
"We're trying to tell those who check in on service recipients that if you see five cans of drain cleaner or too many instant cold packs, then those may raise some concerns," said Cutting.
The upcoming workshop in Lewis, which is open to the public, will also discuss the specialized cleanup methods necessary after authorities seize assets related to meth production.
"Specialized crews have to come in and clean it up," said Cutting.
"We trying to be ahead of it," said Sprague. "We're doing our best."
About 40 people, mostly officials from the county's department of social services, attended a similar workshop in Lewis last month.
Vote on this Story by clicking on the Icon