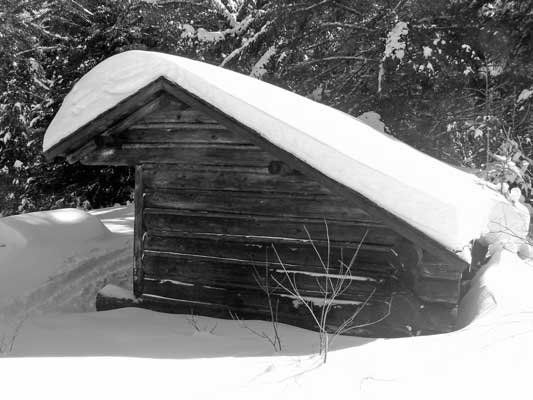 Well, it was bound to happen sooner or later, and the timing couldn't have been better. To date, the Adirondack region has largely been spared a major storm this winter.
It seemed the snow had all gone south, and it took winter with it to places such as Washington, Atlanta and even Houston, Texas.

But we all knew it had to come, sooner or later, so it was appropriate that it arrived just in time for the Winter Olympics. Go USA!
Local residents now have the opportunity to watch the Olympic events on television in the evening, and get out to participate in the same activities the following day. Just grab your biathlon rifle and go!
Congratulations go out to all of our local Olympians.! They are the athletes who hail from a variety of small North Country towns such as Vermontville, Lake Placid, and Remsen, and the medals are beginning to add up.
In addition to our many native sons and daughters, the vast majority of our winter sports athletes have either trained, competed or lived in the region at one time or another. Every four years, they become our adopted sons and daughters , as most of them have trained, played and lived in our wonderful backyard.
Despite the distinct lack of any considerable snowpack this winter, there has been plenty of good ice for pond hockey, ice skating, ice fishing, sledding, ice climbing, ice boating and just plain playing on the ice.

The Cascade Lakes have been set up for months, and Lake Champlain is totally locked up under winter's white cap, except for the few ferry crossings,
Fortunately, that long anticipated snow storm has finally delivered it's fluffy bounty, and it's now a good time to enjoy a long, and rock free, ski.
But be sure to get in your ski days while you can, as the long range forecast calls for the possibility of rain and rising temperatures next week.
(Continued on Next Page)
Prev Next
Vote on this Story by clicking on the Icon